Issue #1104 March 4, 2017
Publisher: Joan Stewart
"Tips, Tricks and Tools for Free Publicity"
In This Issue
Put More Butts in Seats at Events
Hot Topics for March
This Phrase Makes You a Better Writer
Hound Video of the Week
This Weekend in the Hound House:

"What was I thinking?" I'm asking myself, after being introduced to the Paczki (pronounced POONCH-key), a Polish jelly donut that's served on Fat Tuesday throughout the Midwest. People are wild about these bombs that weigh in at 425 calories and 25 grams of fat each. Since I ate two…well, you do the math. Forbes writes about "Paczkis: The Jelly Donut That Puts the Fat in Fat Tuesday." 
1. Put More Butts in Seats at Events

You can promote a live or virtual event like crazy. But it's only a success if people show up.
Help them remember to attend your webinar, workshop or any other event they registered for.
Most people use Google, Apple and Outlook calendars. The folks at HubSpot show you in a helpful four-step tutorial, with screenshots, how to create your event in all three email programs and insert your invitation into your marketing email.
This is a lot of work initially. But it will be easier once you get the hang of it. And you'll put more butts in seats.
To do: Follow the instructions in the article "How to Insert Google Calendar, Apple Calendar & Outlook Event Invites Into Your Marketing Emails." Thanks to my virtual assistant, Christine Buffaloe, for this one.
#eventpromotion #eventPR
2. Hot Topics for March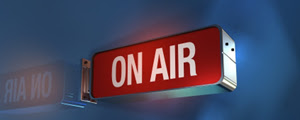 Save your vision. Sing with your child. Fix a leak. The plaid fad in women's fashion.
They're all hot topics in the month of March.
My radio DJ friend, Wayne Kelly, has dozens more ideas you can pitch this month. And he's also willing to show you exactly how to pitch when he hosts a 30-minute free call at 4 p.m. Eastern on Tuesday, March 7. He'll talk more about his monthly "Media Hot Interview List" and explain how to get booked on radio shows and use the publicity to attract new clients to your business.
This training is perfect for lifestyle experts on topics like nutrition, money, relationships, sleep, technology, image and fashion, and psychology.
To do: Join the call by dialing (218)339-7800 and using access pin 7122542. If you want to join online, email Wayne@OnAirPublicity.com for instructions.
#radiopublicity #smallbizpublicity
3. This Phrase Makes You a Better Writer
If I had to choose only one phrase that would help your readers better understand what you're writing, it would be this this one:
"This is important because…."
The phrase "flags" readers to sit up and pay attention. You can also use the "Why ________ is important" as a sub-head within an article, which alerts scanners that they'd better keep reading.
When I work with students in The Publicity Hound Mentor Program, I encourage them to use that phrase in their blog posts, press releases, marketing materials, on their sales pages–anywhere they're explaining or trying to sell something.
To do: If you need help with your writing, consider my mentor program where I serve as your writing coach. I review and critique anything you ask me to review. I've coached award-winning newspaper reporters for more than 15 years. I can make you a stronger writer too. But beware. This program isn't for you if you're thin-skinned. Read more about what The Publicity Hound Mentor Program includes. 
#writingtip #clearwriting
4. Hound Video of the Week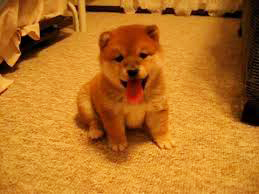 Need stress relief? Watch this Shiba Inu puppy run around the room for two and a half minutes.