Issue #1087 Jan. 3, 2017
Publisher: Joan Stewart
"Tips, Tricks and Tools for Free Publicity"
In This Issue
Promote This Everywhere
Update Your Profiles
Add Subheads to Your Articles
Hound Video of the Week
This Week in the Hound House:

This year, I'm vowing to drink more water, eat less salt and get more sleep at night. But my Number One goal is to remember the phrase: "Life is 10 percent what happens to you and 90 percent how you react to it." Here are 10 success stories from well-known people who spit in the face of adversity and achieved success.
1. Promote This Everywhere
Put your Twitter handle on everything, and watch your followers multiply:
In the corner of every slide when you do presentations.
On invoices and receipts.
On images you create for social media, like the one you see above.
In every bio.
On your business cards.
In the author resource box at the bottom of articles and guest blog posts you write.
In other social media profiles.
On your Amazon Author Central profile.
To do: If you don't have an Amazon Author Central profile that's different from the regular profile, you're missing opportunities galore to get more blog traffic and promote your expertise. Read Phyllis Zimbler Miller's guest post at my blog on the "Secret Publicity Sauce on Amazon: Author Central Profile."
#twitterhandle #authorcentral #amazontips
2. Update Your Profiles
Here's another easy item for your to-do list.
Visit all your social media profiles and update them. Pay attention to new services you've added, or new expertise you've attained.
Everyone in The Publicity Hound Mentor Program can use me as their personal writing coach. Yet that service isn't on any of my social media profiles. I'm adding it today.
To do: Review all your profiles. Do they need a makeover? Do they include the most important keywords you're trying to rank for on Google? Are you referring to yourself as an expert, assuming that you are?
#socialmediaprofiles #writingcoaches
3. Add Subheads to Your Articles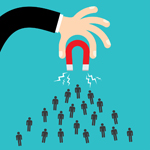 Add this simple item to your to-do list too and soon you'll be doing it automatically.
When you write articles or blog posts, use sub-heads. These serve two purposes:
They make the article easier to read because they break up giant blocks of gray and give readers clues about what's coming next. People who scan articles are looking for these clues.
You can assign header tags to the sub-heads that will help with SEO and pull traffic.
To do: For a helpful (but somewhat geeky) explanation of tags, see "How Important Are Tags in 2016 for SEO?" 
#writingarticles #articlewriting #writingtips
4. Hound Video of the Week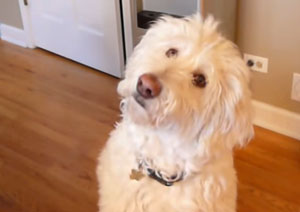 You know how dogs tilt their heads sideways when you're talking to them, as if they think it will help them better understand you? Watch Shilo, this funny Labradoodle, really listen.