Issue #1219 May 1, 2018
Publisher: Joan Stewart
"Tips, Tricks and Tools for Free Publicity"
In This Issue
PR Pitches from Hell
61 Ideas for Instagram
Pinterest Deadline Midnight Tonight
Hound Video of the Week
This Week in the Hound House:

I opened all my windows this morning and, for the first time in what seems like an eternity, I can smell spring! I filled 10 bins with yard waste over the weekend and will haul them to the dump this week. Next: Planting the 15 dinnerplate dahlia bulbs I bought at Costco for only $18.99–a steal.
1. PR Pitches from Hell
When Jessica Lawlor, a PR and communications expert, wanted to see what journalists on Twitter had to say about bad pitches they receive, she set up an alert for the terms "PR pitch" and "PR pitches."
The results, she says, are both hilarious and horrifying. Here's a sample of what journalists tweeted:
"'Hi, I would like your email to send you press releases like this one…' – not the best PR pitch opening. In fact one of the worst."
"Did I really just get a PR pitch written in entirely lowercase letters?"
"Just got another PR pitch that begins "Hi INSERT FIRST NAME HERE."
"Getting PR pitches via LinkedIn is a fresh kind of hell."
"I love how personal and intimate modern PR pitches are."
Bad pitches will never cease. Make sure yours isn't one of them.
To do: See more in Jessica's article "This month in bad PR pitches."  For free guidance on how to pitch correctly, opt-in for Muck Rack's excellent download "How to craft a winning PR pitch."
#PRPitches #PR
2. 61 Ideas for Instagram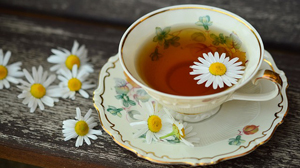 If you find yourself sharing the same old types of images on Instagram and you need fresh ideas, you're not alone.
Freelance writer Arfa Nazeer faced the same problem. She started researching what others are sharing and compiled more than five dozen ideas. They include:
Share a photo of your coffee or tea mug, or your smoothie glass.
Feature your best follower on your account.
What's your goal of the week or month?
A reminder to join your email list.
Tell people how to follow you on other platforms like Facebook and Twitter.
Post a photo of your workstation.
Your favorite product of the month. This could be a regular feature.
To do: Read her 54 other ideas in her blog post "61 Instagram Post Ideas to Beautify an Instagram Feed for More Followers." 
#Instagram #InstagramIdeas
3. Pinterest Deadline Midnight Tonight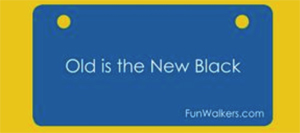 If you haven't watched the video replay of the webinar I hosted last week, packed with free tips on how to sell on Pinterest, you have until midnight tonight.
Unlike so many other social media sites where you have to spend hours creating valuable content to share, you can place a quote on a fun stock photo within minutes, and post it. Or use someone else's best-selling book as a springboard to catch people's attention. Or feature a fun product you sell.
That's what BL Ochman did after watching last week's webinar with Daniel Hall and John Kremer. BL sells humorous license plates for walkers, rollators, and scooters. She collected a few of the best and created a vertical image that links to the sales page. You can see her pin here. 
Even if people aren't in the mood to buy, they might be encouraged to click the link just to see other funny license plates. And if they might spot one that would be a perfect gift for Mother's Day. Pinterest, by the way, is the Number One social media site for selling products and services.
To do: Take advantage of the free training by watching the video on "Pinterest Profits for Authors & Experts: Get Your Piece of the $11 Billion Annual 'Share Economy'." It disappears at midnight.
#Pinterest #PinterestTips
4. Hound Video of the Week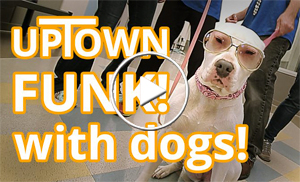 Saving dogs' lives never sounded so funky. The folks at East Bay SPCA in Oakland, Calif., remixed the hit Bruno Mars song "Uptown Pup" and renamed it "Oaktown Pup" to promote adopting pets from your local shelter. You'll want to get up and dance to this clever video–and then run out and adopt a dog.