Issue #985 Jan. 12, 2016
Publisher: Joan Stewart
"Tips, Tricks and Tools for Free Publicity"
In This Issue
Power Sentence in Press Releases
A Creative Book Trailer
Weeklies Making a Comeback
Hound Video of the Week
This Week in the Hound House:

I still can't get the bouncy song "Happy" by Pharrell Williams out of my mind. I was the after-lunch speaker at Michael Rozbruch's Tax Resolution Extravaganza on Friday in Orlando. To wake 'em up, I took the stage wearing my Cheesehead hat and danced along to the video "Happy Dogs & Cat" played on the giant monitors. It took some prodding, but you should have seen those otherwise serious CPAs and attorneys clapping and shaking their booties!
1. Power Sentence in Press Releases
The next time you write a press release, don't forget one of the most important additions.
It's not a part of the release. It's after the three hashtags that signify the end of the release. It looks like this:
Note to Media:
If you need background, commentary, trends or story ideas about (your topics), please contact…."
Include your name, title, email address and phone number. You score extra points if you include your mobile number.
Even if they aren't interested in the content of the release, they might call you anyway to pick your brain or add your contact info to their list of sources.
To-do: Add this note to the end of every press release you write.
2. Creative Book Trailer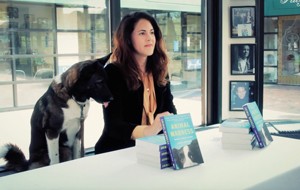 Thanks to Vickie Sullivan, a coach for thought leaders, for writing about the creative book trailer for the New York Times bestselling book "Animal Madness: Inside their Minds," by Laurel Braitman.
Vickie says the video works because:
Laurel made lighthearted fun of herself and her book signing, which shows readers she's accessible and authentic. The paperback version introduced her new dog, Cedar, to the story. "By making Cedar the star in the video, she focused the attention on what's new in the paperback."
It tells a story. You don't need Hollywood-quality book trailers.   
Read Vickie's entire blog post "A Cool Way to Use Videos."
To-do: Think of a creative idea for your trailer and don't be shy about asking friends for help. You might be too close to your topic to see all the possibilities.
3.  Weeklies Making a Comeback
Don't poo-poo hyper-local weekly newspapers because they have only a few thousand readers.
Local news remains a weekly's bread and butter. And it may be one of the only print media outlets that has rabid fans among the under-20 crowd, because of its strong emphasis on school news and sports.
Thanks to Publicity Hound Tom Beug of Milwaukee for pointing out this Forbes article "Paper Lions: Why Hyperlocal Newsweeklies Are Making a Quiet Comeback."
To-do: Pitch your weeklies. Get to know the editor and reporters. And write letters to the editor.
4. Hound Video of the Week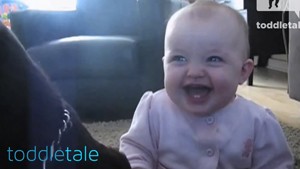 You'll laugh along with this baby who laughs every time Daddy feeds their dog kernels of popcorn.