Issue #1126 May 24, 2017
Publisher: Joan Stewart
"Tips, Tricks and Tools for Free Publicity"
In This Issue
Pitching? Please, No Pleasantries
The 6 Paths to Book Publishing
YouTube Training Opens Today
Hound Video of the Week
This Week in the Hound House:

My sisters loved their visit over the weekend, despite cold and rain every day. We saw the movie "A Dog's Purpose," ate our way through the Milwaukee Public Market, covered the seat of an antique rocking chair I bought, and potted annuals. We even took a free CPR class at the local park. We each walked a way with a giant first-aid kit courtesy of the fire department.
1. Pitching? Please, No Pleasantries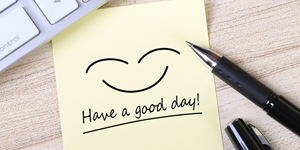 If you liked the five pitching tips I shared Saturday, you'll love 10 more I found a few days ago, all from journalists who are complaining about bad pitches and #PRfail on Twitter.
One of them addresses a pet peeve of mine: Someone who I don't know emails a pitch that starts out, "Hi Joan. I hope you had a nice weekend…" or "I hope you're enjoying the warm weather." (Actually, I'm not. I live in Wisconsin, where we don't stash our wool hats and sweaters until July.)
When pitching, get to the point. And fast.
Here's another from an unidentified journalist.
"Today I have pitches for yoga clothing, a children's book, something about roaming fees. I write business/tech." Know the what the person who you are pitching covers!
To do: Read PR consultant Michelle Garrett's article "Straight from the journalist's mouth: 10 tips to help you with your media outreach."
2. The 6 Paths to Book Publishing
Toying with the idea of writing a book? Don't start until you learn about the differences between traditional publishing and indie publishing.
There are three types of each. Jane Friedman, the former publisher of Writer's Digest, has updated her excellent chart on the six key book publishing paths–a keeper.
It gives you a bird's-eye view of "The Big 5" publishers, mid-size and large publishers, and the small presses. You'll also learn what's involved in hybrid publishing, assisted self-publishing, and DIY self-publishing. She even names the companies that take advantage of author inexperience and use high-pressure sales tactics. They include Author Solutions imprints (AuthorHouse, iUniverse, WestBow, Archway).
To do: Print Jane's "2017 Key book Publishing Paths" and refer to it the next time you think a book is in your future. Thanks to Publicity Hound Grace Allison for this one.
3. YouTube Training Opens Today

Later today, Jeff Johnson is opening the doors to his all-new Tube Traffic Secrets™ 3.0.
It's the first all-new "completely rebuilt from the ground up" version of Tube Traffic Secrets™ in more than four and a half years, so he's having a Grand Opening Celebration to kick it off.
However, several of the most valuable bonuses that Jeff will be handing out (when the doors open) will only be available in very limited quantities and will be handed out on a first come, first served basis. Once they are gone, they are gone.
The doors to the all-new Tube Traffic Secrets™ 3.0 will be open for less than three days so he can focus on taking care of the students are were lucky enough to get in. I took the course several years ago and have been cranking out YouTube videos ever since.
If you missed his two free training videos, I urge you to watch, even if you don't want to invest in his course.
The first one is here and the second one is here. If you sign up, he'll notify you when he opens the doors to the training.
#YouTube #YouTubeTips
4. Hound Video of the Week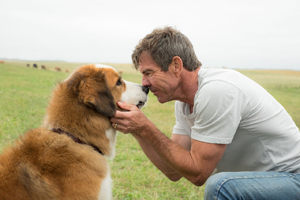 Here's the trailer for "A Dog's Purpose." The Publicity Hound gives the movie two paws up–way up.