Issue #1279 Nov. 27, 2018
Publisher: Joan Stewart
"Tips, Tricks and Tools for Free Publicity"
In This Issue
Pitching? 4 Types of Killer Subject Lines
Ban These PR Buzzwords
Event Reminders
Hound Video of the Week
This Week in the Hound House:

I'm nursing a bad cold that started last week. I'm guessing I caught it from the germ-infested poles I touched while riding on the horses at my twin great-nieces' third birthday party at a carousel in Ohio the weekend before. I always turn to Fisherman's Friend, the world's best cough drops, usually available at Walgreen's, Rite-aid and, of course, Amazon.
1. Pitching? 4 Types of Killer Subject Lines
You can spend hours writing the perfect pitch for a top-tier media outlet where you want publicity.
But the recipients won't open it unless it has a compelling subject line that implies, "Click here and open this NOW."
Fractl, a content marketing agency, analyzed the results of 150 successful PR email pitches from its senior media relations supervisors during the first quarter of 2018. Every pitch resulted in diverse, high-authority placements from newspapers like the L.A. Times and Washington Post to sites like Bustle, the giant online magazine for millennial women.
They analyzed every detail in every pitch. Here are the four types of subject lines they found:
–The Statistic-based subject line that can be used for content that features unique date. Example:"85% of writers open a pitch based on the subject line alone".
–The Information Gap subject line, which arouses curiosity. Example: "Find out which subject line has the best CTR." (CTR stands for click-through rate.)
–The Content Title subject line that explains immediately what the pitch is about. Example: Analysis of 150 Successful Pitches Reveals the Best Way to Write a Subject Line".
–The Personalized subject line. It has nothing to do with the content of your email. It's based entirely on personal information you learn about the journalist's digital footprint, great for media outlets that receive hundreds of pitches a day from people who are too lazy to research the journalists they're pitching. Example: "I too love rainy day Black Mirror Netflix binges."
This study makes for fascinating reading because it's the most thorough analysis of email pitches I've seen anywhere. Can you guess which one-word closing was used in more than half of the successful pitches?
To do: Find out by reading Domenica D'Ottavio's article "What 150 Successful PR Pitches Can Teach You About Securing Top-Tier Press." A doggy treat for BL Ochman of the What's Next? Blog for this one.
#ContentMarketing #EmailMarketing
2. Ban These PR Buzzwords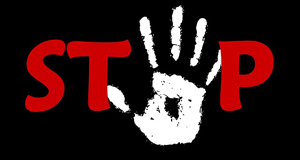 I'm guilty of using buzzwords, especially when I'm in a hurry. I bet you are too.
How about if we promise each other to edit our copy more closely, especially PR materials, and find substitutes for the uninspiring words on the list compiled by Dorothy Crenshaw of Crenshaw Communications? It includes:
Incredibly. It's meaningless.
Leading. It's a weasel word that often appears in the first line of a press release or on an "About Us" page.
Lean in. It seemed cool when Sheryl Sandberg started using it. Within months, it became a cliche.
Game-changing. What game does it change? And how?
Curated. Better to say hand-picked or carefully chosen.
To do: Read her entire list, and check out the comment I wrote at the bottom about three variations of an overused verb that dilutes press releases. See "Are these putrid PR buzzwords polluting your pitches?" 
#Buzzwords #PR
3. Event Reminders
Two events I don't want you to miss:
–The Dec. 5 luncheon sponsored by The Publicity Club of Chicago is a perfect opportunity to meet five print and broadcast journalists from WGN Radio, WLS-AM, Crain's Chicago Business, Chicago Magazine, and WVON. They will discuss the PR blunders of 2018, PR campaigns that scored big, and PR trends on the horizon. I've attended several luncheons by this group and they're excellent. Learn more and register here. 
–Authors, speakers and experts who want to hear shortcuts on how to become a highly-paid speaker, should join a free teleconference at 2 or 7 p.m. tomorrow–Wednesday, Nov. 28–sponsored by Steve Harrison. He will interview six top speakers who will share their best tips on how to get paid very well to speak, whether you're presenting at corporations, associations, university, churches or women's conferences. For example, they recommend that you set your speaking fee at $3,000 minimum even if you're starting out. Register for "How to Become a Highly-Paid Speaker As Quickly As Possible – Especially If You're Not Yet Famous" using this affiliate link.
4. Hound Video of the Week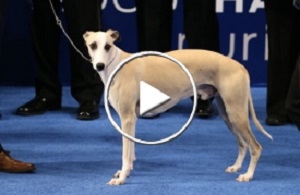 If you missed the National Dog Show this year, on Thanksgiving Day, here are the seven finalists. And the winner is…