Issue #1024 May 28, 2016
Publisher: Joan Stewart
"Tips, Tricks and Tools for Free Publicity"
In This Issue
Pitch NPR's 35 Podcasts
Storytelling for Media Interviews
Replay: How to Get Unstuck
Hound Video of the Week
This Weekend in the Hound House:

I'm working at my Garden Club's annual plant sale today, eyeing the perennials that I'm hoping will be left at the end so I can haul 'em home. I'm drooling over dahlias. They bloom all summer and make spectacular cut flowers. Some even grow taller than me. If you need me, you know where I'll be this long Memorial Day Weekend…
1. Pitch NPR's 35 Podcasts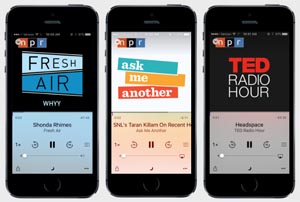 National Public Radio expects to more than double its podcast revenue this year.
For you, this means mega-opportunities to pitch the 32 shows that comprise the growing podcast directory. They cover society and culture, business, money, technology, news and politics, music, the arts, games and hobbies, sports and recreation, comedy and more.
On Tuesday, NPR Podcast clinched the coveted top spot in podcast audience ranking, with 3.2 million unique listeners each week.
You won't hear NPR actively promoting its podcasts on the radio. But The Publicity Hound has you covered!
To do: Check out the NPR Podcast Directory and find the show that best fits your area of expertise. Important: Don't pitch unless you listen to a few episodes so you're familiar with the show and the interview style.
2. Storytelling for Media Interviews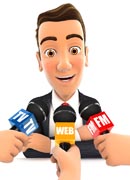 When you do a media interview, have a few stories in your back pocket.
Stories make your message memorable. Three tips:
For TV or radio, use the shortest story possible to illustrate your main point. Save longer stories for print media.
Offer print, broadcast and online media one good photo, or a series, that tells a story. Photos can include a strong main character, a hero, conflict or a happy ending.
Publish audio and video stories to your website, or your YouTube channel, and let interviewers know where their audiences can find the stories–a great way to pull traffic!
To do: Want a free crash course in storytelling? Get access to "The Future of Storytelling" Interview Library, a series of 15-minute videos with more than a dozen of the top storytelling experts in fiction, screen, television and the game industry. I'm one of them, and explain how to tell a story with email. We're all speaking at the "(Virtually) Everything Story Summit" next month. The videos will give you a taste of what we'll be teaching. Register for the free storytelling course.
3. Replay: How to Get Unstuck
If you missed Wednesday's interview with Laura Leigh Clarke on how to get unstuck, you can watch the video replay this weekend.
She explains how your personality type could be the reason you're getting stuck in your creative pursuits.
Why? Because you're using the wrong tool that to help you get unstuck, but the tool doesn't fit your personality.
To do: You have until midnight Monday night to listen to replay before it comes down.
4. Hound Video of the Week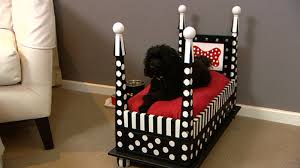 Thanks to Publicity Hound Lois Turley of Fort Smith, Ark., for this step-by-step video on how to turn an old broken end table into a luxurious four-poster bed for your dog or cat. The video is in the center of the page. It would take me five days to make this! That's why God made kennels.