Issue #1052 Sept. 2, 2016
Publisher: Joan Stewart
"Tips, Tricks and Tools for Free Publicity"
In This Issue
Pitch a Kaepernick Tie-in
The Beauty of a Short Tips List
Your Google About.Me Profile
Hound Video of the Week
This Weekend in the Hound House:

I love the blues, even when I'm blue. I'll be at the Paramount Blues Festival in Port Washington where I'll see one my favorite bands, Reverend Raven and the Chain-Smokin' Altar Boys. When the Rev holds service, he brings down the house, and his congregation prays for more. Labor Day will find me laboring over a new product I can hardly wait to tell you about. I don't know of another one like it.
1. Tips Lists Still in Demand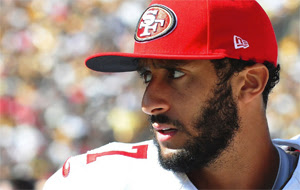 The Colin Kaepernick story screams for a tie-in from smart Publicity Hounds–especially on this long Labor Day weekend in the U.S. when the media are groveling for news.
Ideas to pitch:
Crisis counselors and PR pros, if you were advising Kaepernick, what would you tell him to do? With more players following his lead, is this sports crisis spinning out of control?
Brand managers and marketing experts, is the NFL damaging its brand by not instituting a policy that says players must stand? Would it make things worse?
Experts in the nonprofit world, is Kaepernick's pledge to donate the first $1 million he makes this season to organizations helping communities affected by racial injustice and police brutality an easy out for the quarterback?
If you're an NFL fan, are you doing anything to criticize or support the protest? Selling your season tickets? Staying away from all games? Joining Kaepernick by not standing? 
To do: Michelle Tennant of Wasabi Publicity piggybacks onto breaking news frequently to get top-tier publicity for her clients. In honor of Labor Day weekend, don't labor on this task by starting from scratch when you pitch. Let Michelle show you how. Purchase the webinar "5 Steps to Use Breaking News to Score Publicity" and grab the bonus handouts so you can see the exact pitches that Michelle emailed to the media to get such a terrific response for her clients and place them on "Larry King Live," "Dr. Phil" and on CNN's "HLN." You save $24.98 when you use the coupon code NFL (apply and recalculate) at checkout. Order here.
2. The Beauty of a Short Tips List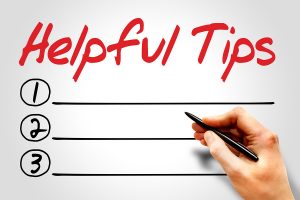 Three reasons I like super-short lists of no more than five tips that tie into your product, service, cause or issue.
They fill small holes on a printed page, boosting your chances of landing publicity in a big consumer or industry magazine.
You can submit lists simultaneously to dozens of media outlets without pitching, following up, or worrying about whether one of them wants an exclusive.
People share them like nobody's business on social media. 
I demonstrated how to write one during Thursday's webinar "How to Use a Tips List to Promote Absolutely Anything." The video replay comes with 3 sample tips lists and 3 cheat sheets to use when writing yours. Order here.
3. Your Google About.Me Profile

Google makes me crazy. Nuts. Bonkers.
Its engineers, who I'm convinced will rule the world, are clueless about clarity, and how to explain their products to the public. That's why understanding your About.me profile is almost impossible.
If you already have any Google account such as YouTube, Gmail, Google Play, etc., you have an About.Me page. Good luck finding it.
Google+ expert BL Ochman says you must know how to use it correctly because it will affect both your online identity and your future Google search results. THAT caught my attention.
It's a complicated mish-mash, and she has done her best to sort it all out for you at her blog. She says this is the beginning of what could be a long series of related changes involving Google+, YouTube, Hangouts and more. We're on it, so stay tuned.
To do: Get a jump on understanding this mess. Read her article "What you must know about your Google About.Me Profile."
4. Hound Video of the Week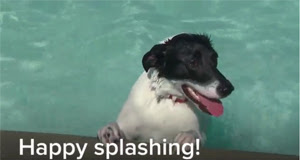 Idaho's Lakeview Park lets their favorite four-legged friends run through the "sprayground," on the final day of its summer season – all for a worthy cause! You'll want to jump in and join them.