Issue #1172 Nov. 11, 2017
Publisher: Joan Stewart
"Tips, Tricks and Tools for Free Publicity"
In This Issue
Pinterest Feature Keeps You Organized
Cut Costs on Chase's Calendar of Events
Book Sales Page Template
Hound Video of the Week
This Weekend in the Hound House:

I'm spending the day with my good friend and assistant, Christine Buffaloe of San Felipe, Mexico. She's on her annual fall trip back to Wisconsin. If it isn't too cold, we'll go hiking and catch what little is left of the autumn color.
1. Pinterest Feature Keeps You Organized

Did you ever look at one of your heftier Pinterest boards that holds hundreds of pins, and think to yourself, "What a mess"?
Did you ever wish you could organize those pins into sub-categories? Now you can.
Pinterest has added a new way to categorize your boards, with sections, like sub-headings.
To create your own sections, go to one of your boards and tap the new "Add section" option. From there, you pick the pins you want to add and build each segment.
This option will make it easier for you and your followers to find what you're looking for. Pinterest Sections will be rolling out over the next few days to all users on iOS, Android and the web.
To do: See "Pinterest Adds New Board 'Sections' to Help Better Organize Pin Presentation."
2. Cut Costs on Chase's Calendar of Events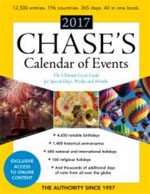 Thanks to Andy Crestodina for this tip about how to buy the Chase's Calendar of Events book at a deep discount.
The book, used frequently by journalists, includes thousands of listings for events plus special days, weeks and months of the year. You can either create your own holiday or event, or piggyback your publicity efforts off someone else's.
 
The new 2018 edition costs $88.99 on Amazon. If you can't afford that, consider buying an earlier edition for less than that. Andy found a used 2017 edition for $10. I found a used 2016 edition on Amazon for only for $1.77.
To do: Read Andy's other tips in his excellent article "9 blog topic resources bursting with ideas."  He offers a cornucopia of sources that will never leave you at a loss for a topic to write about.
     
#ChasesCalendar #Holidays
3. Book Sales Page Template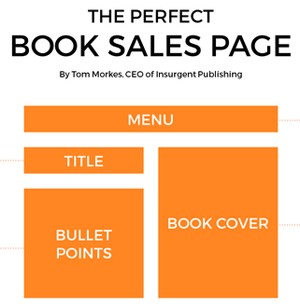 You clinch major publicity for your book. But when readers go to your website, they can't find your book page. Or they leave because your website looks amateurish.
When I see authors do this, it makes me scream. Help is on the way.    
To do: Check out this cool template for The Perfect Book Sales Page created by Tom Morkes. Thanks to Dave Bricker for sharing it in LinkedIn's Author U group.
It's neat, clean and gives readers everything they need to decide whether to buy your book.
#BookSalesPage #BookMarketing
4. Hound Video of the Week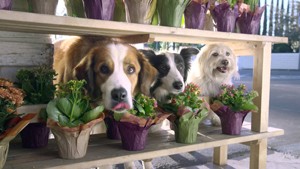 In this commercial from a past Super Bowl, three conniving dogs finally find a way to sneak inside the supermarket and buy Doritos. Two paws up, way up, for this one, especially the ending.