Issue #1339 Dec. 17, 2019
Publisher: Joan Stewart
"Tips, Tricks and Tools for Free Publicity"
In This Issue
Phrases to Eliminate from Your Pitches
Facebook Changes You Need to Know
The #1 HARO Mistake
Hound Video of the Week
This Week in the Hound House:

After 1,339 issues of The Publicity Hound's Tips of the Week, it's time for The Hound to take a break. This is my last issue in this format. I'll keep you on my email list, however, and you'll hear from me when I have tips, tricks and tools I think you'll need. I'm just not committing to publishing weekly. For two decades, your feedback, suggestions, Hound videos–yes, even your suggested corrections–have helped me become better at my craft. As I move slowly into retirement, I'm still doing Rent My Brain sessions, keeping my current clients, and I'll continue to blog. Please stay in touch, and don't hesitate to drop me a line with a question. I'd love to hear from you. Wishing you a safe, healthy and happy holiday season.
1. Phrases to Eliminate from Your Pitches
One of my clients, a publicist, asked me to critique an email pitch she wanted to send to podcasters, letting them know about her author client.
The pitch filled an entire screen on my laptop. Here are phrases I suggested she remove, and others I see frequently:
–"Dear …." (This sounds too formal. Just say "Hi," followed by the first name.)
–"I hope you're well" or "I hope you're having a great week." (This phony nicety takes up valuable space.)
–"I'm reaching out to you to see if you'd be interested…" (Isn't it obvious you're reaching out?)
–"He will make a great guest I know your audience will love." (That's presumptuous. Let the podcasters decide if their audiences would welcome the topic or the guest.)
–"Here's a link to a podcast interview he did last month…" (Don't bother including this. Most podcasters don't have time to listen. You need to convince them with a short, compelling pitch.)
–"Best." (Although I plead guilty to having used this closing when I was in a hurry, I much prefer "Please let me know if I can help you with anything else. You may contact me at …"
To do: When it's time to pitch, don't start from scratch. Break the task into five smaller segments and use my handy checklist so you don't skip a step. This video training shows you how to avoid the useless "spray and pray" technique in which you send the same one-size-fits-all pitch to dozens of journalists, and then complain later when nobody bites. You'll learn the far more effective technique of creating and delivering customized pitches that will make every journalist say, "This is PERFECT for our audience!" Knock $24.97 off the price of "A Simple 5-Part Formula for Delivering the Perfect Media Pitch and Hitting it Out of the Park" when you use the coupon code PITCH at checkout. This includes the bonus cheat sheet "10 Magic Phrases the Media Love." Order here. 
#PRPitch #PublicityPitch
2. Facebook Changes You Need to Know

It's no secret that if you want to build serious traction on Facebook, you must buy ads.
Recent changes Facebook has made to its Pages, compiled by publicity expert Robin Samora, convince me that the pay-to-play model is here to stay.
Here are three changes Robin says you need to know:
–Facebook removed the mission, company overview, affiliation and personal interest fields on your Facebook business page. You can add it to your Description or to one of your Stories in just a few sentences.
–Facebook is positioning Messenger to become a more effective way for people to connect with businesses, especially through advertising. Now, you can create ads that click through to Messenger with preloaded text that you can "send" to your audience.
–Facebook is giving you even more targeting options for ads, like interests and behaviors, which means your ad dollars can be used to reach people who are even more likely to buy your product. This is definitely good news if you're using Facebook ads.
To do: Read her other tips in her article "Facebook Business Page Changes You Need to Know." Robin is a graduate of The Publicity Hound Mentor Program. If you've been on the fence about joining, you have until Dec. 31 to commit because I'm not taking on new mentees after that date. Read more about what the mentor program includes. 
#FacebookChanges #FacebookMarketing
3. The #1 HARO Mistake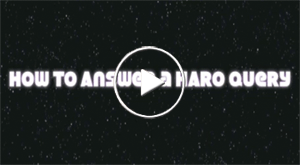 The Publicity Hound can't understand why people who insist they want publicity won't take advantage of HARO, the best free tool for connecting with real live journalists who need sources for specific stories they're covering. It's short for Help a Reporter Out.
When I consult with a client during a Rent My Brain session, one of my first suggestions is to subscribe to HARO, the service that provides dozens of email leads three times a day, Monday through Friday.
"I used to get those emails but I don't anymore because there were too many leads that didn't apply to me, and I don't have time to read them all so I unsubscribed."
That's the #1 HARO mistake.
Here are three tips for making HARO more manageable:
–Keep your responses short. Give journalists only enough information to help them decide if they need someone with your expertise. Forget about the entire backstory. If you've written a book, they don't need a six-paragraph explanation.
–Hire and train an assistant to sort through all the queries and forward to you only the ones that are a good fit. Don't let your assistant respond to the queries, however. Do that yourself.
–Stay on topic by answering only queries in which you're a good fit. If a journalist wants to interview moms of toddlers who have creative ways to encourage their children to nap, and you want to let the journalist know bout the cute baby toy you created, forget it or the journalist might blackball you.
To do: Watch the short video above in which Peter Shankman, who created HARO, walks you step by step through the perfect HARO response. But don't just wait for a query to fall in your lap. You should be pitching regularly. Let's brainstorm ideas and pitches during a Rent My Brain session. 
#HARO #MediaLeads
4. Hound Video of the Week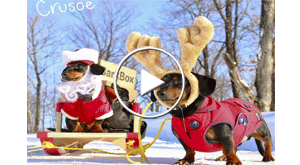 My brother, Jon, who died in June, loved Crusoe, the Dachshund I've featured here the last several years. I still dogsit for RJ and Stella, Jon's two adorable Miniature Dachshunds. In honor of my brother, here's one of his favorite Crusoe videos: The "Wiendeer" Sleigh – Santa Crusoe on Christmas Eve. Love you and miss you, Jon. Always will.