Issue #1242 July 21, 2018
Publisher: Joan Stewart
"Tips, Tricks and Tools for Free Publicity"
In This Issue
Pen Names vs. Real Names
Why Your Blog Can't Pull Traffic
Connect with Journalists on Social Media
Hound Video of the Week
This Week in the Hound House:

It's Fish Day today here in Port Washington, Wisc. During "the world's largest outdoor fish fry," we take our fish seriously. And our Fish Day parade, too. It starts at 10 a.m. and continues for three full hours. The locals start claiming primo viewing spots early in the week by placing their chairs on tree lawns and anchoring them with ropes and chains. The forecast calls for showers which might postpone the giant fireworks display tonight. Other than that, we'll party on…
1. Pen Names vs. Real Names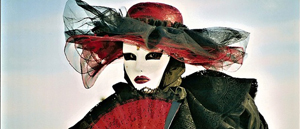 Authors use pen names for a variety of reasons.
An elementary school teacher who writes erotica wants complete anonymity. Another author who writes in several genres doesn't want his business books associated with his dystopian novels. An author who doesn't want a former abuser to stalk her uses a man's name as her pen name.
Fine. But the problem arises when it's time to market the books.
I've heard of authors who use a caricature instead of a head shot in their press materials. OK. But if you pitched me, a former journalist, I'd be suspicious, particularly in this age of "fake news."
If you use a pen name, do you use it or your real name when reviewing books or commenting at blogs? What about your bio? Do you write multiple bios for multiple pen names?
What do you do in media interviews when a reporter is writing an article about your book? Do you ask her not to use your real name? If so, do you ask before you agree to be interviewed? Does a pen name mean you can't do TV interviews?
Joel Friedlander's blog, which features my monthly guest posts, has two excellent articles on pen names. But the authors don't delve into the issue of pen names vs. real names when it comes to publicity and working with the media.
I want to write about this topic for Joel's blog, and I'd like examples of how other authors use their pen names or real names when working with the media.
If you're a freelance writer or a journalist, I'd like to hear your thoughts on what you think authors should do. Click "reply."
To do: For more on pen names, see the article "Should You Be Using a Pen Name?" by Helen Sedwick and
"Got a Pen Name? You're in Great Company–Now Here's How to Market Your Books." 
#PenNames #AuthorMarketing
2. Why Your Blog Can't Pull Traffic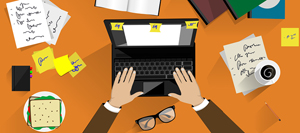 In the old days, say 10 years ago, the best practice for blog posts was writing from 500 to 750 words, enough to attract the attention of the search engines.
Now that millions more people are blogging, Google needs a way to differentiate valuable content from mediocre posts. One important factor it considers is the length of your post. Writing coach Ann Wylie suggests you aim for insightful, data-rich articles of 1,400 to 2,500 words. If you're using the old guidelines, that could be one reason your blog can't pull traffic.
Why? Because the longer your post, the more people will read it. Marketing expert Neil Patel agrees and says sharing increases with word count too. He found that blog posts of 1,500 words or more generate 51 percent more tweets, 66 percent more Facebook shares, and 87 percent more LinkedIn shares than shorter posts.
To do: Read Ann's quick summary on "Sizing Up Your Content" and Neil's article "Why 3000+ Word Blog Posts Get More Traffic (A Data-Driven Answer)" 
#Blogging #BlogTips
3. Connect with Journalists on Social Media

If you want traditional media or new media like bloggers and podcasters to cover your story, do what most other people aren't doing.
Treat them like people, not like media.
Paula Rizzo, an Emmy-award winning TV producer for almost 20 years, suggests you connect with them on social media and pay attention to the content they're sharing. Then Like it, comment on it and, most importantly, share it. Most media people pay attention to who is sharing their content. And they're more likely to recognize your name when, weeks later, you pitch them.
To do: Read her other tips on how to build media relationships and how to pitch in the article "How to Get Free Media Attention for Your Small Business." Then save big on my video training on "11 Fast, Free Easy Ways to Research Journalists, Broadcasters and Bloggers BEFORE You Pitch." You can knock $24.98 off the price when you use the coupon code RESEARCH at check-out. Order here. 
#Journalists #PublicityTips
4. Hound Video of the Week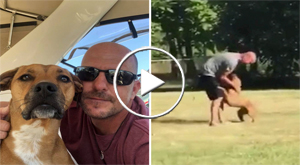 Marine Corps veteran Tim Withner's car was stolen, with his service dog, Wrigley, still inside it. After a public plea for help, local authorities were able to recover both the car and the beloved animal.