Issue #1062 Oct. 8, 2016
Publisher: Joan Stewart
"Tips, Tricks and Tools for Free Publicity"
In This Issue
Offer Bloggers a Contest Prize
Marketing Video Tool
Your Name Misspelled
Hound Video of the Week
This Weekend in the Hound House:

A cold front has moved into Wisconsin, making today ideal for cooking a huge pot of turkey chili. I buy sweet and hot Italian turkey sausages from my local butcher shop, and remove the casings (made from cat gut, yuck). I add brown sugar to cut the acid from the tomatoes. And I include lots of my favorite chili ingredient: Vietnamese cinnamon. Bon appetit.
1. Offer Bloggers a Contest Prize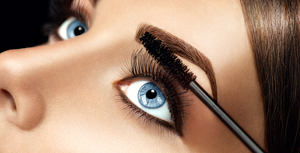 Bloggers love creating their own holiday gift guides that feature their hand-picked recommendations for gifts.
If you're asking a blogger to consider your product for the gift guide, here's a doggone smart tip from Publicity Hound Carew Papritz.
Also ask if the blogger would like a free product to be considered for the gift guide and to use as a prize in a contest. Let's say you sell allergy-free mascara at $20 a tube. You can offer a beauty blogger one tube, or several if you can afford it, and suggest a contest.
The blogger creates the contest and decides the rules. You provide the prize(s).
If you missed Thursday's webinar on "How to Get Your Product Featured in Holiday Gift Guides," no worries. Order the video replay here.
Bonuses include 10 free queries and contact info from media looking for products, services and books for gift guides. Media include the "Today" Show, Bloomberg Businessweek, Good Morning America Weekend Edition, the Washington Post book section, the New York Post, Modern Mom Blog and Working Mother. Plus my sample pitches for products and books, and a sample follow-up pitch.
To do: If you can't watch the video replay immediately, at least watch the four-minute segment starting at 42:15. I share a great tip on how to make it easier for journalists, bloggers and others who are creating gift guides to find your product. Order the video and free media leads here.
#giftguides #giftsections #holidaygifts
2. Marketing Video Tool

One of the problems with uploading your videos to Facebook, especially business videos, is that the default for watching them is with the sound turned off.
Animoto, which has offered simple "drag and drop" tools that let you create your own videos, introduced a new product this week called "Marketing Video Builder" for $22 a month. It's targeted to companies that want to make marketing videos but without a lot of expense or hassle learning video editing programs. You can use one of their templates, or start from scratch and create a marketing video that looks like no one else's.
The new product lets users upload photos and videos, and from there, have access to custom branding, voiceover, text over images and video clips, photo collages, timing controls and commercially licensed music.
I haven't tested this yet. But you might be one of the many Publicity Hounds who love Animoto and want to try it.
To do: Read "Animoto launches tool to help brands make quick videos for social media".
#marketingvideo #businessvideo #videotool
3. Your Name Misspelled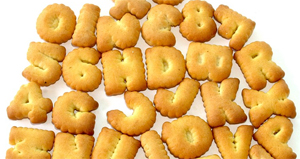 With so many journalists and sources using mobile phones for interviews, you now have a greater chance that someone will misspell your name because audio isn't as clear on mobile as it is on a land line.
Avoid the problem by always spelling your name phonetically: "S as in Sam, T as in Tom, E as in Edward, W as in William…."
If the interview is in person, give the interviewer a business card or something printed that they can refer to later.
That's one of 14 ways I show you how to keep the media from botching stories about you. The 13 other tips, and three more tips on what to do when the damage is already done, are in my "Special Report #1: How to Keep the Media from Making a Mess of Your Story."
To do: Be ready for the next interview. Learn how to improve the reporter's accuracy and increase the chances you're quoted correctly–all for an investment of only $7. Order "Special Report #1" here.
#accuratereporting #accuratejournalism #mediainterviews
4. Hound Video of the Week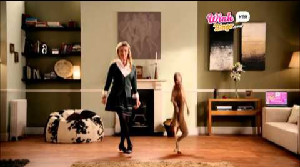 You'll love this commercial from the UK that shows a Weimaraner doing a victory dance with its owner who has just chosen the correct numbers in online bingo.