Issue #1311 May 28, 2019
Publisher: Joan Stewart
"Tips, Tricks and Tools for Free Publicity"
In This Issue
No Flimsy Pitches for Guest Blog Posts
Publicize Events with Calendar Listings
How to Promote Poetry
Hound Video of the Week
This Week in the Hound House:

Like all gardeners, I'm overwhelmed on Memorial Day weekend by all my garden projects. Thanks to a little help from my friends, I now have a new 12 x 14 raspberry patch with 15 red and yellow raspberry plants. Some bear fruit in June, some in the fall, and some at the beginning and end of summer. Raspberries, I learned, are the best berries to eat on a sugar-free regime. I'm in Week 3 with no sugar and feel fabulous. I noticed I'm barely taking afternoon naps anymore.
1. No Flimsy Pitches for Guest Blog Posts
I don't like to humiliate people in public.
But I wish bloggers everywhere would start shaming companies that spam us with generic, cookie-cutter pitches for guest blog posts. I didn't have to read past the subject line of a pitch I received recently to know that the sender has no idea who I am, what I do, how to get to my blog, or the type of content my readers value.
On a slow day, I find at least three awful pitches in my email. Most of these pests are fishing for a link back to their websites. They usually aren't experts in their field, just writers who will pump out content about any topic that comes their way. If you get these pitches too and you say yes, you'll most likely see a shallow article that you'd be embarrassed to publish at your blog.
Enough!
I finally took a screenshot of that rotten pitch, made comments in yellow, wrote eight do's and don't for pitching guest bloggers, and wrote a sample pitch you can use as a template.
Most important when pitching: Explain who will write the guest post and why you're qualified.
To do: Read my article "How to Avoid Writing a Flimsy Pitch for a Guest Blog Post." Last week, I shared blogging expert Adam Connell's tips for vetting guest bloggers. If you missed it, see "The 2 Approaches I Use To Vet Guest Bloggers (And Stop Wasting Time)."
#GuestBloggers #GuestBlogging
2. Publicize Events with Calendar Listings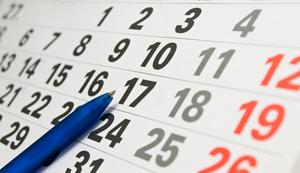 If you're planning an event that's open to the public, don't overlook the power of calendar listings.
A half dozen listings no bigger than your little finger can sell tickets to a wine tasting. They can fill seats at a training session or a book signing. They can help you pull crowds to your open house and make almost any event a success.
Here are five calendars to consider:
–Campus media. If your event is of interest to college students, submit it to campus newspapers, radio stations, and TV stations.
–Special interest magazines. Sponsoring a walkathon to raise money for the humane society? Submit your item to magazines devoted to walkers and pets.
–City magazines. Most of these have calendar listings in the back as well as online. Deadlines are several months before publication.
–Print newsletters. They're published by local businesses, the local Chamber of Commerce, YMCA, nonprofits and special interest groups.
–Eventbrite.com. If your event is free, your listing is free.
To do: I've compiled a list of 26 places online and offline that list events or have event calendars. Don't miss any of them! They're all in my "Special Report #29: How to Publicize Your Event on Local, Regional and National Calendars." Super affordable at only $7.
#eventpromotion #eventcalendars
3. How to Promote Poetry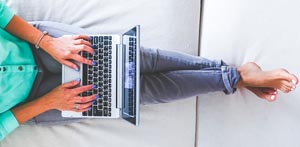 Poets face monumental challenges attracting attention for their books, perhaps because most people don't take them seriously or because so much of the poetry out there is so abysmal.
Publishing expert Brian Jud encourages poets to start by writing a one-sentence description of their content and how their target readers will benefit from it.
Example for children's poetry: "My poetry helps _____________ who want _________ and ___________." (My poetry helps children who want to be entertained, get more fun from having their parents read to them.")
Example for Baby Boomer poetry: "My poetry helps older adults who want to enjoy their golden years by reading and discussing enjoyable poetry in groups of friends."
Now comes the hardest part: selling and promoting it.
Brian has compiled a long list of websites and organizations that are interested in poetry plus about a dozen places to promote it.
To do: You can find them all in his article "Who Says Rhyme Doesn't Pay?" It's in his online newsletter, Book Marketing Matters. Scroll about a third of the way down this page. 
#PromotePoetry #HowtoSellPoetry
4. Hound Video of the Week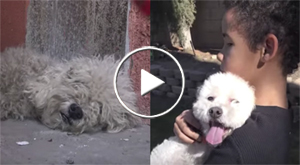 After living in the streets, Yankee Poodle was transformed by the love of a little boy.