Issue #1117 April 22, 2017
Publisher: Joan Stewart
"Tips, Tricks and Tools for Free Publicity"
In This Issue
Video Tools for the Camera-Shy
Slice & Dice Your Blog Content
Meet "The Lily" for Millennial Women
Hound Video of the Week
This Week in the Hound House:

I can't get those Burton Cummings songs out of my head. Loved the Milwaukee concert Wednesday night in third-row seats. Next to me was a 21-year-old kid who drove up from Illinois after attending the concert the night before. His Dad played Guess Who albums while he was growing up, and he was hooked. Me too. 
1. Newsjacking the Fresno Shooting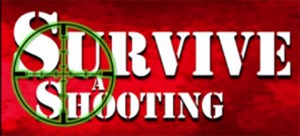 When Publicity Hound Alain Burrese of SurviveandDefend.com heard about the Fresno shooting on Tuesday, he knew it was the perfect chance to newsjack, which means offering his expertise on a hot topic in the news.
He emailed this pitch to radio talk show hosts in Fresno:
"I am a Safety, Self-Defense and Certified Active Shooter Response instructor and feel your listeners would benefit from information I can share to help them in events like the one in Fresno today.
"You can see more about what I offer, and the free download I'd offer to your listeners, here:
http://surviveanddefend.com/active-shooter/
"A show I did with Darrell Day on Talk Radio 101.1 FM on the Orlando incident went so well they asked me to do a weekly segment on Tuesday mornings.
"You can hear these and others here:
http://surviveanddefend.com/alain-burrese-audio-video-clips/
"Please call me at 406-544-7410 to discuss how I can help your listeners."
Notice how the short pitch includes a link to the other interview so they can hear how well it went. Alain was booked for a 20-minute segment on the Chris Daniel Show on KMJNOW 580AM/105.9 FM in Fresno.
He offered lots of practical tips on how to defend yourself against an attacker using things like a pen, key, even a fire extinguisher. He explained how to know when to fight back or run during an active shooting.
To do: Listen to the interview here and look for opportunities to newsjack.
#Newsjacking #Self-defense
2. Own Your Topic on PayPal Me

How would you like your own PayPal link that makes it super-easy for people to pay you for products or services without going through your shopping cart?
I claimed my PayPal link which is http://PayPal.Me/publicityhound. If I want someone to send me $300 for a "Rent My Brain" session, I'd add "300" to the end, like this: http://PayPal.Me/publicityhound/300.
When they click, the money is added to my PayPal account.
You can claim only one PayPal link per account so make it a good one.
To do: Claim your link here. Thanks to book marketing expert John Kremer for this tip.
***Watch for my giant Liquidation Sale on Tuesday.
#PayPalMe #PayPal
3. Tuesday: Sell Books by the Truckload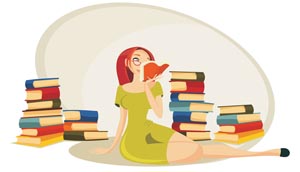 One of the big secrets to creating a book that goes viral is to have several "signature stories" that cause other people to tell their friends about you and your book.
On Tuesday, Steve Harrison will explain what that means and how you can use those stories to create word of mouth about your book. You'll even meet one of the world's foremost experts on storytelling who will show you how to leverage this incredibly powerful skill.
It's all part of his free "Bestseller-a-thon" webinar at 2 and 7 p.m. Eastern.
"I'll be revealing key insider strategies for authors at every stage of the process," Steve said. "So whether you're at the writing or promotion stage, you'll discover things you never knew about how to have outrageous success as an author."
To do: Register for the free call "What Most Authors Don't Know About Writing a Good Book and Selling Thousands of Copies" using this affiliate link.
#authormarketing #sellbooks
4. Hound Video of the Week