Issue #1180 Dec. 9, 2017
Publisher: Joan Stewart
"Tips, Tricks and Tools for Free Publicity"
In This Issue
Newsjack Time's Person of the Year
Best PR Tools of 2017
Free Training Starts Tuesday
Hound Video of the Week
This Weekend in the Hound House:

While trying to repair the broken frames on my sunglasses on Thursday, I used too much Super Glue and accidentally glued my left index and middle fingers together. Google to the rescue! I learned Super Glue's worst enemy is acetone which is in nail polish remover. Problem solved. But I'm still scraping off tiny flakes of glue.
1. Newsjack Time's Person of the Year

Almost any sexual harassment story can tie into Time Magazine's choice of the #MeToo silence breakers as its "Person of the Year."
Some ideas ripe for pitching:
What should be done to stop sexual harassment? This is a great idea for an op-ed. The Washington Post published ideas from 16 leaders this week.
How has this year's top story affected office Christmas parties? Should companies offer more food and less booze? Or no booze?
Are men better off never complimenting women in the workplace?
What recourse does a man have if a scorned woman falsely accuses him of groping or kissing her at work? Are men frightened?
Parenting experts, how should parents explain this issue to their kids? 
To do: Publicist Michelle Tennant Nicholson will show you how to "newsjack" any story and get publicity in the training video "5 Steps to Use Breaking News to Score Publicity (and Sell More Books and Products). It includes bonus handouts so you can see the exact pitches that Michelle emails to the media to get such a terrific response for her clients and place them on "Larry King Live," "Dr. Phil" and on CNN's HLN. Order here.
#newsjacking #newsjack #timemagazine
2. Best PR Tools of 2017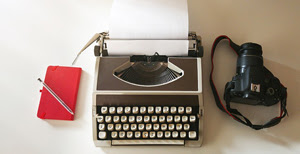 You'll find no shortage of PR tools online.
But what if you're a start-up and can't afford the hefty price?
I love the list of Best PR Tools compiled by Dmitry Dragilev, founder of JustReachOut, a company that helps startups find and pitch journalists who are interested in what they do.
Tools are listed by category. You'll find tools for PR outreach, media opportunities, industry trend analysis, writing, content creation and publishing, influencer marketing, and lots more. I like the way Dmitry offers the pros and cons of each.
To do: Scan the list of categories in the article "Best PR Tools: The Complete List (2017 Update)."
#PRTools #PressReleases
3. Free Training Starts Tuesday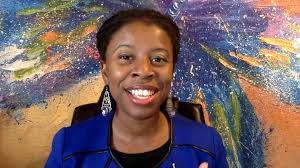 Despite all the negative news you see on TV daily, the media loves reporting on "good news" stories.
Jackie Kotei, an award-winning TV reporter and producer, says there's no reason one of those stories can't be about you or your business. And she knows exactly how to make that happen.
Jackie is hosting a free virtual summit that starts on Tuesday, Dec. 12, and continues until Dec. 22. It's called "Change the News for Good–How to Create a Movement That Goes Viral, Produce Compelling Content & Reach Millions."
I'm one of the 21 experts who will be training you, and my session will be on how to promote your expertise.
You can attend the entire summit for free. When you register, you'll have the option of purchasing all the recordings at a super-affordable price. (Hint: A fabulous gift for someone.)
To do: Register for the summit using this affiliate link.
#MediaRelations #MediaTraining
4. Hound Video of the Week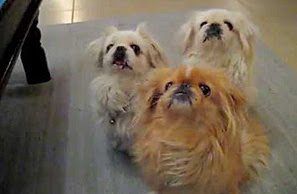 Super-cute Pekingese dogs wait for a snack…and wait…and wait. Watch their heads move in unison.