Issue #1314 June 25, 2019
Publisher: Joan Stewart
"Tips, Tricks and Tools for Free Publicity"
In This Issue
Newsjack the Democratic Debates
The 67 Best Instagram Captions
Thursday: How to Book a TEDx Talk
Hound Video of the Week
This Week in the Hound House:

After three weeks of cold, rainy weather, I'm thanking the universe for honoring my brother, Jon Gestl, with a breezy afternoon with sunny skies and temps in the low 70s for his graveside services in Chicago on Saturday. More than 150 people–including doctors, nurses, college professors, his fitness class students and others–joined us to celebrate his life. When I heard the five other speakers who followed my eulogy, I learned more about him than I ever knew. Thank you for your many kind messages and condolences. Rest in peace, baby brother.
1. Newsjack the Democratic Debates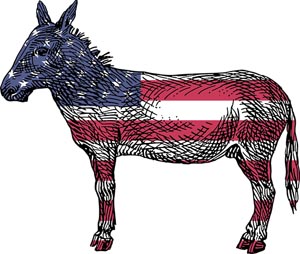 The show starts tomorrow night in Miami as 10 Democratic candidates for president take the stage to debate, followed by the second set of 10 on Thursday night.
This is a perfect opportunity for authors, speakers, and experts–even those who don't care about politics–to comment on:
–How can people stand out from the crowd, whether they're applying to a college or competing for a plum job?
–Is there a formula for getting your point across in only 60 seconds? That's how long each candidate will have to answer questions, plus 30 seconds to respond to follow-ups.
–With so many competitors, which is better, personal attacks or policy disagreements?
–If you're at the end of the pack in popularity, like New York City Mayor Bill de Blasio, how do you stay confident?
To do: Rather than commenting on which candidates you think did the best job, find an angle that will appeal to your target audience like I've done above, and tweak it to dovetail with your advice.
#DemDebates #Debates
2. The 67 Best Instagram Captions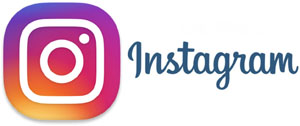 Marketing expert Caroline Forsey says that if you're like her, you spend about four minutes choosing a filter for your Instagram photo, and about four hours deciding on a caption.
Help is on the way.
She has collected a list of captions for any mood you need to evoke, or for any audience you need to connect with. They include:
Funny Instagram captions (Namast'ay in bed.)
Clever captions (The best times begin at the end of your comfort zone.)
Sassy Captions (Be sunshine mixes with a little hurricane.)
Song lyrics for captions ("Time makes you bolder." — Fleetwood Mac, "Landslide")
Business Instagram captions (Check, check, one, two … is this thing on? [Company name] is now on Instagram! Follow us to learn about our culture, product, and (awesome) people.)
To do: Bookmark "The 67 Best Instagram Captions for Every Type of Post." If you missed it back in February, check out Olga Rabo's excellent article "The Definitive Guide to Instagram Hashtags," complete with lots of screenshots so you can understand the strategy.
#InstagramCaptions #InstagramTips
3. How to Book a TEDx Talk

During free training on Thursday, you'll learn two key facts about the stiff competition you face if you want to give a TEDx talk:
First, most TEDx organizers are flooded with applications from far more would-be speakers than they can accept. Plus, many only accept those based on very narrow criteria, such as being associated with a given university.
Second, the quality of the video you'll get from your TEDx talk varies dramatically depending on the organizer – which is a huge problem, since coming away with a really compelling, well-edited video on YouTube is the biggest payoff of your talk. A not-so-great video might be worse than none at all.
Join Steve Harrison on Thursday, June 27, as he interviews Geoffrey Berwind about the secrets of not only getting a booked for a TEDx talk but also delivering a really great one, as well as other insights for advancing your career as a speaker. The free training will be offered at 2 and 7 p.m. Eastern Time.
Even if you think you aren't ready yet to deliver a TEDx talk and need more experience speaking to groups, register anyway. You'll learn why a "signature story" is important for your speaking career, 5 of the most important things every speaker should know about storytelling, and 3 ways you can instantly improve any talk you give.
To do: Register for Thursday's free training on "3 Secrets to Landing a TEDx Talk (And Other Tips for Being a Successful Speaker." This is an affiliate link.
#TEDx #SpeakerTips
4. Hound Video of the Week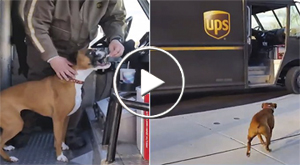 Jordan Weisman caught his dog's love for the local UPS driver on camera. As the truck approaches, the dog gets so excited that he ends up jumping inside the truck. Can you guess why?