Issue #1025 May 31, 2016
Publisher: Joan Stewart
"Tips, Tricks and Tools for Free Publicity"
In This Issue
Newsjack the Dead Gorilla
How Author Blogs Sell Books
Elements of a Memorable Story
Hound Video of the Week
This Week in the Hound House:

I took 12 plants to my Garden Club's annual Plant Sale on Saturday and came home with 24. Now I'm racing to plant them all: the Bottlebrush Buckeye shrub, Jacob's Ladder, Bleeding Heart, Queen of the Prairie and Snow Drops. To feed my addiction, I spent another $90 on annuals, herbs, tomatoes and dahlia bulbs at the nursery. Somebody stop me!
1. Newsjack the Dead Gorilla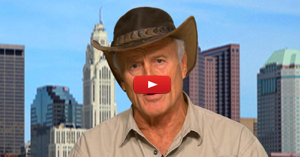 Grief has turned to outrage over Harambe, an endangered gorilla at the Cincinnati Zoo, killed so a 4-year-old boy could be rescued.
This is the perfect opportunity to newsjack and make this story your own. That means injecting your ideas into it and generating publicity in traditional media and conversations in social media. Ideas for authors, speakers, experts and nonprofits:
Blaming and Monday morning quarterbacking have become international sports. Therapists, why are we so quick to blame and preach?
Leadership coaches, what factors go into making a split-second decision that could mean life or death?
The boy's mother was caring for "multiple children" at the zoo. Parenting experts, how many children are too many for one parent to handle in places where danger is right around the corner?
Whose life is more valuable: a helpless boy's or an endangered gorilla's?
PR experts, how is the Cincinnati Zoo handling the crisis?
Have at it!
To do: Do you know how to pitch your expertise for a breaking news story like this one? Publicist Michelle Tennant does. She's offering the exact newsjacking pitches she emailed to the media and get her clients booked on "Larry King Live," "Dr. Phil" and on CNN's HLN. They're yours when you buy the video replay of "5 Steps to Use Breaking News to Score Publicity (and Sell More Books and Products)." Use the coupon code NEWSJACK at checkout, click Apply and Recalculate. The price will drop from $49.95 to $24.97 until Thursday night. Then it's gone. Order here.
2. How Author Blogs Sell Books

Here's a fast, easy way to sell more books with your author blog.
Readers love posts that list the best articles on a specific topic. Let's say you write romance novels, and you've positioned yourself as a romance expert.
Do a Google search and choose the best 13 articles on the topic of how to bounce back from a messy break-up.
Link to each article, and write a short paragraph about why you're recommending it. When the post is published, let each writer know via email and social media that you've linked to their article in your post.
Chances are good most of those authors will share your link with their friends followers and fan. When all those extra people who arrive at your blog, what will they see? In the margin of the blog, they might see your book with a link to the Amazon page. They might see a reference to your, along with the cover, within the blog post copy. And an opt-in box on the page offering people a free chapter in exchange for their email address. At the end of the free chapter, there's a "buy now" link.
That's three chances, not just one, to sell your book.
If you aren't blogging yet, or your blog isn't selling books, join Joel Friedlander and me for free training from 4 to 5 p.m. this Thursday, June 2, on "How to Sell Books with an Author Blog." We'll show you how to make writing many of your posts fast and easy. Attend live, and you'll be eligible to win a free 15-minute consulting session with me. Register here.
3. Elements of a Memorable Story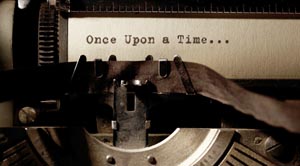 You can use facts, figures and splashy infographics to explain your point.
But to make it memorable, tell a story.
Every story has key elements: a hero, a struggle, a few interesting and well-placed details. To nail it, you must build the story correctly, and practice, practice, practice.
Carolyn O'Hara's article in the Harvard Business Review, "How to Tell a Great Story," outlines the perfect story and offers a list of helpful do's and don'ts.
To do: Get free access to "The Future of Storytelling" Interview Library, a series of 15-minute videos with more than a dozen of the top storytelling experts in fiction, screen, television and the game industry. I'm one of them, and explain how to tell a story with email. We're all speaking at the "(Virtually) Everything Story Summit" next month. The videos will give you a taste of what we'll be teaching. Register for the free storytelling course.
4. Hound Video of the Week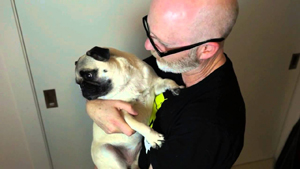 Nothing says "rejection" more than a Pug that doesn't want to kiss you.