Issue #1189 Jan. 13, 2018
Publisher: Joan Stewart
"Tips, Tricks and Tools for Free Publicity"
In This Issue
Newsjack the Cable News Ban
Amplify Your Press Releases
How to Attract a Corporate Sponsor
Hound Video of the Week
This Weekend in the Hound House:

We're off to the theater again today, this time to see "The Post" with Meryl Streep and Tom Hanks, about the Pentagon Papers and the massive cover-up of government secrets that spans three decades and four U.S. presidents. I'm a former newspaper editor, and I'm eager to see if it surpasses my all-time favorite newspaper movie, "All the President's Men" with Robert Redford and Dustin Hoffman.
1. Newsjack the Cable News Ban

I love the story about the Life Time gym chain in Alabama banning cable-news channels from its large-screen TVs. The chain believes that hearing bad news "isn't conducive to a healthy way of life."
So many Publicity Hounds can newsjack this story and make it their own. Among them:
Fitness coaches, do you agree?
Therapists and psychologists, do patients complain about depression and feeling "down in the dumps" after watching cable news, or does TV in general contribute to this malaise?
Authors, speakers and experts who specialize in topics such as fitness, politics, current events and mental health, what's your take?
Customer service and marketing experts, does a controversial decision like this help or hurt a business?
To do: Read the article "A Gym Chain Is Banning Cable News. It's for Your Health." Find an angle and pitch it!
#CableNews #TurnOffTV
2. Amplify Your Press Releases

After you write a press release, do you post it to your website and hope somebody finds it? Or do you make it easy for others to share it with their followers and fans?
Here's the first of six tips on how to use social media to amplify your press releases, from Cision: Create share-Worthy updates.
Don't make your audience work to share your release. Do it for them.
Write several tweets or updates with highlights from your release and schedule them in the week following the publication of your release. These highlights could be statistics from the release, a quote or other tidbits that are condensed, easy to share and interesting. Then link to the release.
To do: Read the other five tips here.
#PressReleases #PRTips
3. How to Attract a Corporate Sponsor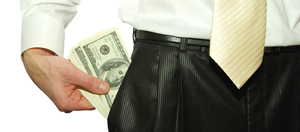 Harlan Kilstein runs an Internet newspaper called Dogington Post. Basically he posts interesting and often funny videos and articles about dogs. He's not a huge corporation. Not famous among dog owners. But big corporations including Merrick Dog Food and Black & Decker are sponsoring him. He's currently in negotiations to have another leading pet food company sponsor him and his website.
Cynthia Fraser was concerned for the safety of children when they logged onto the Internet. She wanted kids to be safe from online predators. Verizon, the phone and Internet behemoth, is sponsoring her to teach Internet safety to families.
Bryan Caplovitz wanted to host events to cater to young entrepreneurs. The total costs for the events would be $25,000. He got sponsored for $100,000. He was able to use the money to put on his events, PLUS… build his website, build his non-profit, go on a speaking tour and do his own radio show. His corporate sponsors include: American Express and Denny's and Johnson & Johnson and the Home Depot.
How did all three do it? And what can you learn from their success?
Join Steve Harrison today–Saturday, Jan. 13–for a free web class for authors, speakers, entrepreneurs and others who'd like to get corporate sponsors to fund their work. Choose from sessions at 2 and 7 p.m. Eastern Time.
You'll learn how to get corpoate sponsors to give you the funds and resources you need to success–even if you're a "nobody."
To do: Register free webinar here.
#corporatesponsors #corporatesponsorship
4. Hound Video of the Week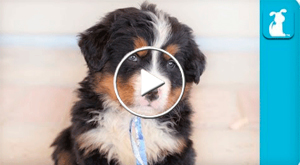 80 Seconds of Pure Adorable Bernese Mountain Puppies