Issue #1315 July 2, 2019
Publisher: Joan Stewart
"Tips, Tricks and Tools for Free Publicity"
In This Issue
Newsjack: Is College a Waste of Money?
10 FAQs About Book Publicity
Changes in AP Style
Hound Video of the Week
This Week in the Hound House:

I'm in the kitchen preparing two favorites for a July 4 cookout with family. Ina Garten, the Food Network star, makes a yummy Greek Grain Salad featuring lots of veggies and farro, a grain similar to barley. I'll top it with chopped fresh mint and Italian parsley from my herb garden. The healthy salad will make guests feel a little less guilty about digging into Emeril Lagasse's Cilantro Potato Salad with lots of garlic.
1. Newsjack: Is College a Waste of Money?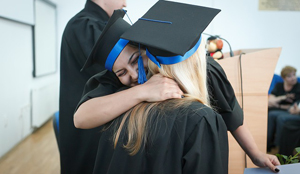 Parents and high school students are asking, "Is college worth it?"
Massive student loan debt has prompted several Democratic presidential candidates to call for free tuition to four-year college, two-year colleges or trade schools, in addition to wiping out student loan debt.
Authors, speakers, and experts can newsjack this topic and promote their expertise. Some ideas:
–Few can argue that degrees–especially advanced degrees–in science, technology, engineering, and math can lead to plum jobs. But what about women's studies, 19-century English literature or art history?
–Hiring managers and authors of career books, will companies look twice at job applicants without a college degree?
–Statistics show that college graduates make more money. Yet crippling student loan debt keeps college graduates from saving for retirement, buying a house or getting married.
–Many jobs that pay $60,000 a year or more–like welding and HVAC, are going begging because too many young adults refuse to attend to trade school. Why do the trades have such a bad reputation?
–Few college professors and administrators have been commenting on this hot topic. If they're as smart as they think they are, they'll jump on this.
To do: Use statistics in your pitch, letter to the editor, opinion column or content you're sharing on social media You'll find 17 pro and con arguments in the article "Is a College Education Worth It?" 
#CollegeCosts #FreeTuition
2. 10 FAQs About Book Publicity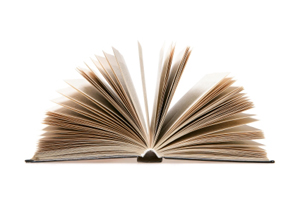 What's the one question authors ask me most frequently?
"How long do I have to market my book?"
I never deviate from this answer: "Only for as long as you want to sell it."
Every author hates hearing that. By the time most get around to asking it, usually a few weeks from their launch date, they're exhausted and broke. By then, it's much too late.
To save you time, trouble and disappointment, I've collected the most frequently asked questions I hear about book publicity. Most deal with the timing of a publicity campaign, press releases, and pitches.
To do: Read my article "Top 10 FAQs About Book Publicity and Promotion" at Joel Friedlander's blog. If you have a question, ask it in the comments section and I promise I'll answer it.
#BookPublicity #BookPromotion
3. Changes in AP Style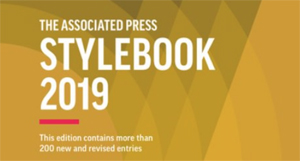 The Associated Press Stylebook is the 647-page reference that's widely used in newsrooms, classrooms and corporate offices worldwide.
It dictates the correct style for things like addresses, government agencies, and how to refer to people, places and things on second reference.
The more you can follow AP style in your articles, press releases and marketing materials, the better. The 2019 Stylebook includes more than 200 new and updated entries since the 2018 edition, including a new health and science chapter.
Here are three recent changes in the new book:
–You no longer have to hyphenate dual heritage such as African American and Asian American.
–In most cases, you can use the % symbol and no longer have to spell out percent.
–Using "sic" to show that quoted material or a person's words include a misspelling, incorrect grammar or peculiar usage can sound snarky. The new rule: "Do not use (sic) to show that quoted material or a person's words include a misspelling, incorrect grammar or peculiar usage." If it has to be explained, explain it outside the quotation, or just paraphrase the quotation."
To do: Read more tips about AP style in the recent Twitter chat. Order the 2019 AP Stylebook. 
#APStylebook #APStylechat
4. Hound Video of the Week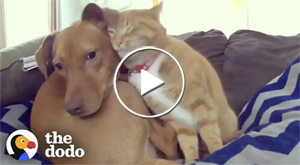 A hidden camera catches a cat comforting an anxious dog while the family's away. Thanks to BL Ochman of New York City for this one.