Issue #1220 May 5, 2018
Publisher: Joan Stewart
"Tips, Tricks and Tools for Free Publicity"
In This Issue
New Media Ripe for Pitching
Publicity Tips for Fiction
Wednesday: Maximum Publicity Training
Hound Video of the Week
This Weekend in the Hound House:

I'll be back in the garden most of this weekend, ripping out the invasive Creeping Charlie that makes it difficult to determine where my lawn ends and where the garden begins. My bluebells are open. My two lilac trees planted three or four years ago might finally bloom. And I might even clean the garden shed and pluck out garden art and doo-dads to sell at my Garden Club's sale over Memorial Day weekend.
1. New Media Ripe for Pitching

When you want major publicity, think beyond the New York Times, the Wall Street Journal and Forbes.
Publicist Marsha Friedman says many digital publishers reach audiences that are far bigger than readers of those three publications. They include:
Refinery29 — Aimed at young women with a global audience of 550 million across all platforms.
The Verge — A multimedia platform that examines how technology will change life. See a complete list of staff members and contact information here. 
BroBible — Reaches men 18 to 34 who are socially active, upwardly mobile, career ambitious and features gear, gadgets, entertainment, food, drink and social destinations. See a list of staff members and contact information here. 
To do: Read Marsha's three reasons why you should be thrilled if one of them wants to interview you. She explains how she landed a client in a Refinery 29 article and, thanks to social media, it grew to 112,000 impressions. See "Don't Ignore The New Names In The Media Landscape." 
#NewMedia #DigitalMedia
2. Publicity Tips for Fiction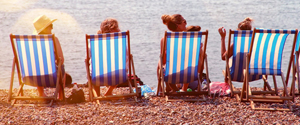 BlueInk magazine, the company that offers paid book reviews, says summer is the best time to generate publicity for your book.
People buy books to read on their summer vacations. And there's far less competition from traditional publishers who usually promote their books in the spring and fall.
Fiction authors will love this list of links to publicity ideas for seven genres, courtesy of BlueInk.
To do: Instead of making a to-do list a mile long, choose only three things. Do one a week, then choose three more.
#BookPublicity #BookMarketing
3. Wednesday: Maximum Publicity Training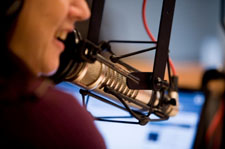 When a podcaster invites you to do an interview, don't turn down the invitation, thinking that because the podcast isn't "major media" it won't do much for you. Here are three reasons why it can:
Every interview gives you more chances to hone your interview skills, sell more products and services, and spread your influence.
It can expose you to a niche audience that's a perfect fit with your topic.
Bigger podcasts, or radio and TV stations that want to make sure you won't bomb if they book you for an interview, can listen to you before committing. Include the link in your media room or media kit.
This Wednesday, Steve Harrison will explain many other ways to use media large and small and get the maximum publicity possible. The free training via webinar will be offered at 2 and 7 p.m. Eastern. You will learn about the one thing you must have at your website if you want the media to take you seriously, where to get names and contact info so you can reach out to journalists, and how to get someone else to do all the work to get you publicity when you can't afford a pricey PR firm.
To do: Register for "Three Steps to Land Maximum Publicity in Minimum Time" using this affiliate link. 
#FreePublicity #Podcasts
4. Hound Video of the Week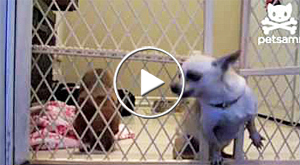 We think we're so clever, using those portable gates to keep dogs in one room of the house. Watch as this little pup shames us with a clever escape but only after unlimited persistence.