Issue #1318 July 23, 2019
Publisher: Joan Stewart
"Tips, Tricks and Tools for Free Publicity"
In This Issue
Negative Reviews Can Get You Sued
What to Offer if You Want a Link
Is Latinx Elitist?
Hound Video of the Week
This Week in the Hound House:

I'm being a nanny again this week for my brother's Miniature Dachshunds, RJ and Stella. My tail wagged when I found this cute nightshirt that says "Sleeps with Weenies." They cookied me and now everywhere I go on the Internet, I see ads for Dachshunds cocktail glasses, purses, wind chimes and key fobs.
1. Negative Reviews Can Get You Sued

A veterinary clinic in Florida sued a dog owner who posted a bad review on Yelp after the clinic couldn't find a surgeon to operate on the owner's poodle, the dog suffered for six hours from a ruptured spleen, and then died.
A doctor sued a New York woman for $1 million for posting a negative online review.
A theme park sued a Kansas man over a three-star Trip Advisor review.
A restaurant sued a South Carolina woman who claimed it refused to honor her coupon.
Evan Mascagni, who works for the Public Participation Project, said his group is seeing an increase in people who are being sued for speaking out online. These are called SLAPP lawsuits (for Strategic Lawsuit Against Public Participation) and are designed to intimidate.
In an article about those lawsuits, published by CBS News, I didn't see any mention of readers being sued over bad Amazon reviews, but I can't help but wonder if that's next.
To do: See "Posting a negative review online can get you sued." You'll love this article on how a restaurant owner watched business soar when he offered a 25 percent discount, and then 50 percent, to any customers who posted a 1-star review on Yelp. See "The restaurant owner who asked for 1-star Yelp reviews." 
#NegativeReviews #YelpReviews
2. What to Offer if You Want a Link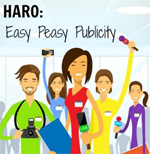 Almost daily, I receive requests from bloggers to edit one of my older blog posts and include a link to a specific article, video or other content they created.
Most times, their content is related to what I wrote about. But editing my post is a hassle, especially when I'm in a hurry. What's in it for me?
Yesterday I receive a similar request from the folks at Fit Small Business, an excellent website with in-depth articles on business topics. They wrote a thorough article about HARO, the free service that emails leads from working journalists who are looking for sources.
Peter Vey, who does SEO for the website, asked: "Would you be willing to add a link to our article? In return, we can also share one of your articles on social!"
Almost no one makes that offer. I agreed and added his link at the bottom of my blog post article "HARO Success Stories Require Persistence and Patience." I'm also giving him publicity here.
To do: Use this same tactic when you want a blogger to add one of your links. Check out their ultimate guide to HARO.
#HARO #LinkBuilding
3. Is Latinx Elitist?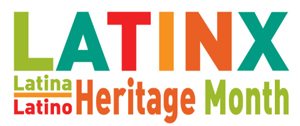 I first saw the word Latinx (Pronounced "Lah-teen-EX,") last week, and I had to Google it for the definition.
It's the gender-neutral preferred term over "Latino" or "Latina." But there's a debate among Hispanic-Americans about whether it sounds elitist.
Turns out National Hispanic Heritage Month, also referred by some as "Latinx Heritage Month, is celebrated from September 15 to October 15 in the United States to recognize the contributions of Hispanic and Latino Americans to the group's heritage and culture.
A perfect time, The Publicity Hound says, to weigh in on this for a little publicity, especially if you're a Hispanic-American. Some ideas:
–Take a survey on a social media site and ask your followers what they think of the controversy over the word "Latinx."
–Write an op-ed for a newspaper or magazine or a guest blog post.
–Are you editing your marketing copy to incorporate this word? The University of Iowa uses the words Latinx, Latino, and Latina in its logo, shown here, for Latinx Heritage Month, which it celebrates Sept. 15 through Nov. 15.
To do: If you need background, NBC News has an interesting summary in its article "Is 'Latinx' elitist? Some push back at the word's growing use."
#Latinx #Diversity
4. Hound Video of the Week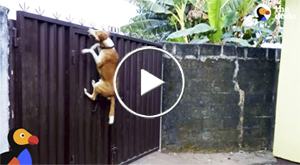 The five types of escape artists all have one thing in common: persistence. Thanks to Publicity Hound Tracey Bennett of Honolulu for this one.