Issue #1210 March 31, 2018
Publisher: Joan Stewart
"Tips, Tricks and Tools for Free Publicity"
In This Issue
Need an Interview? 9 Places to Look
Golden Resource for Speakers
Warn Consumers About Trends
Hound Video of the Week
This Weekend in the Hound House:

I'm poring ove three quotes from local contractors who want to install my new furnace and air conditioner. My head has been spinning, learning the industry "lingo" like BTUs, SEER, MERV 10 Media Filter and PVC Venting. I'll be glad I did this when I see a big drop in my gas/electricity bill.
1. Need an Interview? 9 Places to Look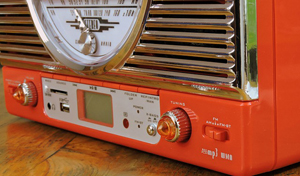 Tom Corson-Knowles, founder of TCK Publishing, has been interviewed and featured on numerous radio and podcast shows.
He has written more than 20 books and received mountains of publicity with this simple three-step formula:
Identify likely interviewers. Submit an interview query. Follow up.
Sounds easy. But where do you look for "likely interviewers"? Tom suggests:
Blogs you read.
Podcasts you listen to.
Online clearinghouses like HARO, the media leads service.
Local radio.
Friends, family, and colleagues.
Associations, including trade associations, hobby groups, and service organizations.
Live events.
Social media.
"If you dig deep enough," he says, "you'll find three to five opportunities in each line item. That's a total of 21-40 opportunities."
To do: Learn how to "dig deep" by studying Tom's three-step tutorial on "How to Get Interviewed to Build Your Brand." 
#MediaInterviews #AuthorPublicity
2. Golden Resource for Speakers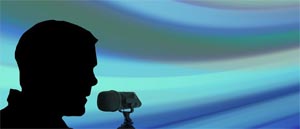 Public speaking, for fee or for free, ranks among my top three ways to generate publicity.
If you want to make the most money possible from speaking, or you want to know how to get onto the speaking circuit, you must know about the free resource section at the SpeakerNet News website. It's an award-winning resource of best-practice tips for speakers, trainers, consultants, coaches, and authors.
You'll find hundreds of articles on sales & marketing, how to give better presentations, running a speaking business, creating books and products, technology, publicity and travel. Many of the articles are compilations of tips that some of the best speakers have offered in response to a specific question such as "What's the best way to deal with negative evaluations?" or "How do I barter with an association that wants me to speak for free?"
To do: Visit the Compilations section when you have time to study the craft of speaking. You'll be overwhelmed with all the topics.
3. Warn Consumers About Trends

When pitching a news story, a winning hook is to warn consumers about a dangerous trend that can hurt them.
That's what Jim Vonmeier, CEO of Septic Protector, did when he wanted publicity to promote his filter for septic tank systems.
Could any topic be more boring?
Not when you consider that many people have walked across their front yards and plunged to serious injury or even death when the ground underneath suddenly gave way.
Jim collected newspaper stories about accidents that had happened throughout the U.S. and tied them to his pitch to show how serious this trend was. As a result, he was booked on the "CBS Evening News" for one of its Friday Consumer Alerts.
He learned that strategy–warning consumers about trends–during coaching he received before attending the National Publicity Summit in New York City. His coach helped him turn his blah topic into a sizzling story that would make TV producers pay attention.
The "warn consumers about trends" strategy is one of nine hooks you can find in a free PDF that Steve Harrison is offering to promote the upcoming publicity summit where you can pitch your story to dozens of journalists, freelancers, and broadcasters. Even if you aren't interested in attending, at least read about Steve's nine hooks and use one of them next time you must pitch but can't think of an idea.
To do: Download the PDF special report "Make Your Book or Biz Famous: 9 Insider Strategies for Landing Free Publicity on Radio/TV Shows, Newspapers, Magazines and Online" using this affiliate link. 
#FreePublicity #PublicityHooks
4. Hound Video of the Week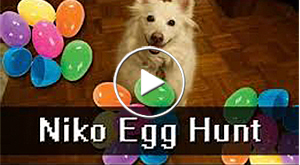 Niko plays "egg hunt" to find his dinner. This is a great game to play with your dogs because it forces them to use their brains.