Issue #959 Oct. 13, 2015
Publisher: Joan Stewart
"Tips, Tricks and Tools for Free Publicity"
In This Issue
Nasty Questions at Book Signings
Tips for Broadcast Interviews
Where to Find Your Target Market
Hound Video of the Week
This Week in the Hound House:

I'm telling all my dog friends about the therapy dog I saw last week at the Minneapolis Airport. It sits with its handler under a giant banner that says "Pet me!" on one of the concourses. Just in case you need a petting fix when you're away from home. So sweet.
1. Nasty Questions at Book Signings
If the topic of your book or public speaking engagement is remotely controversial, be prepared for a tough, angry, hostile question at your next book signing or speaking gig.
The best way to deal with the question?
Don't answer it. Respond to it by pivoting to your key message. A key message is the Number One thing you want your audience to remember as a result of your presentation.
That's what Chelsea Clinton did at a book signing in Austin on Friday when she got two tough questions from a conservative activist who showed up, mobile phone in hand, shooting video of her. He asked:
"Has your mother ever told you that you're the daughter of Webb Hubbell, and not Bill Clinton?"
"Would you say Bill Clinton also targets teenage girls, except for sexual reasons?"
Without skipping a beat, she responded to the questions but never answered them.
Watch how she did it in this short video clip at my blog, where you'll also find other tips on how to prepare for nasty questions at book signings and speaking gigs.
2. Tips for Broadcast Interviews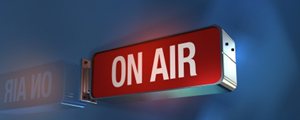 If you're doing an interview for a radio or TV station, or a short interview for someone's podcast, follow these three tips.
Keep your answers short. If the hosts want you to elaborate, they'll tell you.
Answer in sound bites–pithy, memorable quotes. Publicity expert Marcia Yudkin has six tips on how to create sound bites the media find scrumptious.
It's OK to ask the hosts if they want a list of questions to ask you. Don't offer this to journalists at print publications, however, because you'll insult them.  
The difference between print and broadcast interviews was one of 20 topics I discussed Saturday during the first "Ask Me Anything" session online. I had a blast with my Publicity Hounds, and I'll be hosting more of these. If you missed it, listen to the recording at my blog.
3. Where to Find Your Target Market
Confused about where to find ideal readers for your books, buyers for your products, and consumers who need your services?
For speakers and experts, I recommend starting at Meetup.com, an easy way to discover groups in your community that welcome speakers and presenters.
For authors, join special interest groups on sites like Goodreads.com, Shelfari.com owned by Amazon, and niche sites like TheRumpus.net for poetry and small presses, and Locus for science fiction/fantasy.
Mark your calendar for Thursday, Oct. 22. I'll be presenting a paid webinar from 4 to 5:30 p.m. Eastern Time on more than two dozen places where authors can find ideal readers and connect. You'll be able to register starting Saturday. Stay tuned….
4. Hound Video of the Week
Thanks to Publicity Hound Pat Sabiston of Panama City, Fla., for this one of the world famous Duncan Lou Who, the two-legged Boxer puppy that goes to the beach for the first time. This perky pup has snagged free publicity worldwide with 6.2 million views on YouTube.