Issue #1081 Dec. 13, 2016
Publisher: Joan Stewart
"Tips, Tricks and Tools for Free Publicity"
In This Issue
My Gift to You & Yours
Pitch Your Book to Anyone, Anywhere
Media Need Story Ideas in December
Hound Video of the Week
This Week in the Hound House:

Dear Santa: I stopped wearing mascara because the only way I can see when I apply it is to wear glasses. Then my sister showed me her pair of 180-degree Rotating Monocular Makeup Reading Glasses (only 3 bucks!). It has one lens that swings back and forth. I'd love to find this in my stocking.
1. My Gift to You & Yours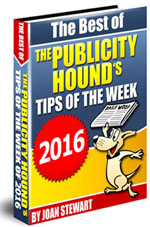 It's "The Best of The Publicity Hound's Tips of the Week of 2016," an ebook of the best two dozen tips you read hear during the past 12 months.
Publicity Hounds love it. Your friends, followers and fans will, too, and you're welcome to regift it.
This year, you'll see an emphasis on free tools, apps and websites that let you perform publicity tasks quicker, like finding people's email addresses, creating videos, finding hashtags, promoting books, writing sales copy, and even pitching your ideas for a TV reality show.
The book has several special promotions on my training tools, as well as a link to a free video that gives one killer tip from each of my 52 super-popular special reports.
To do: Download the ebook at my blog. At the end of the ebook, and at the blog, you'll see a long list of tweets, ripe for sharing. Spread the word to Publicity Hounds everywhere.
#publicityebook #freeebook #publicitytips
2. Pitch Your Book to Anyone, Anywhere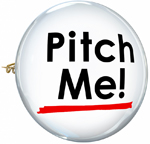 If you're trying to sell your book on your own, without asking for help, you're destined to fail.
In the publishing world, asking people for favors is known as pitching. Savvy authors pitch bookstores, retailers, bloggers, librarians, freelancers, book clubs and any person, company or nonpr0fit who they think can help them.
Successful pitches have two things in common.
They're short. They also must explain, up front, that you know who they are, you're familiar with what they do, and that your expertise or your book will be of interest to them or their audience.
If you don't pitch because you don't want to hear the word "no" or because you don't know how to ask people for something and make it sound as though you're doing THEMa favor, you'll love this.
Joel Friedlander and I are offering a free 60-minute training session at 4 p.m. Eastern Time on Thursday, Dec. 15. It's called "5 Steps to Pitching Your Book to Anyone, Anywhere." I'll walk you through the five elements every book pitch should include, and you'll learn about to avoid the biggest mistakes authors make when pitching.
To do: Register here and bring your questions.
#bookmarketing #bookpromotion #pitchyourbook
3. Media Need Story Ideas in December

Many short-staffed newsrooms in media outlets everywhere will be more receptive to your pitches in December compared to any other month.
That's because people are preoccupied with Christmas, traveling, shopping and eating.
Hear first-hand from the producers of ABC, NBC and CBS how to increase the odds of getting onto their shows when Steve Harrison interviews them at 2 and 7 p.m. Eastern on Thursday, Dec. 15. On the free teleseminar, you'll hear from the producers of "Live with Kelly," "Rachael Ray," "The Wendy Williams Show" and Telepictures which produces "The Ellen DeGeneres Show."
You'll also learn what to send to national TV producers, what not to send, and how to avoid major mistakes when pitching.
The call is free when you use this affiliate link to register and save your seat.
#tvpublicity #getontvshows
4. Hound Video of the Week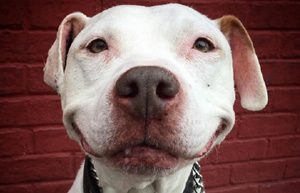 Meet Brinks, the smiling pit bull that was rescued from the streets of New York 12 years ago and is still grinning from ear to ear. He has 21,000 followers on Instagram (smilingbrinks).