Issue #1183 Dec. 19, 2017
Publisher: Joan Stewart
"Tips, Tricks and Tools for Free Publicity"
In This Issue
My Gift to You
Amazon Reviews for Online Retailers
Don't Answer Every Interview Question
Hound Video of the Week
This Week in the Hound House:

Looking for a quick appetizer for the holidays? I loved the Sausage & Cheese Puffs served at my Garden Club's Christmas Party last week. Super-simple, travels well, not messy and tastes spectacular.
1. My Gift to You

It's "The Best of The Publicity Hound's Tips of the Week of 2017," an ebook of the best two dozen tips you read here during the past 12 months.
Publicity Hounds love it. Your friends, followers and fans will, too. You're welcome to regift it.
This year, you'll see tips for pitching traditional media (newspapers, magazines, TV, radio), book publishing and promotion, content creation, social media, event PR, pitching the media, and five tips in the "general" category.
The book has several special promotions on my training tools, perfect if you're vowing to do a better job generating publicity next year.
To do: Download the ebook at my blog.  At the end of the ebook, and at the blog, you'll see a long list of tweets, ripe for sharing during the holidays. Spread the word to Publicity Hounds everywhere.
#publicityebook #publicitytips
2. Amazon Reviews for Online Retailers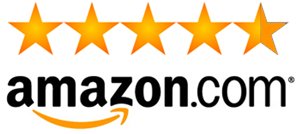 More than 8 out of 10 consumers read online reviews to guide their buying decisions.
One of the best ways to get them is to send a sequence of emails after customers buy. Albert Ong at Jazva, an ecommerce automation company, recommends:
1. Order Confirmation/Thank You
When a purchase is made, contact the buyer and thank them for buying your product. Explain a little about your brand.
2. Received Confirmation
The delivery of your product is an opportunity for you to reach out and ask if everything went as expected. This is the time to introduce an added value offer and even broach the subject of reviews. Take the time to explain the importance of honest reviews.
3. Review "Ask"
A few days after delivery, a customer has now used your product for the first time and is happy with the experience. Encourage your new friend to share their thoughts with other shoppers looking for a similar product. Strong email copy will get you more organic Amazon reviews.
To do: See his entire article "How Online Retailers Can Get More Reviews on Amazon." Then, watch Debbie Drum's free training on how to "Sell More Books Faster with Less Effort: Build an Army of Rcruiters for Your Books" using this affiliate link. 
#amazonreviews
3. Don't Answer Every Interview Question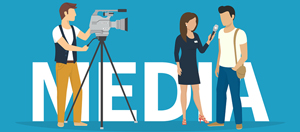 You've landed an interview because you've written a book.
You've prepped for it, only to discover that the person interviewing you is clueless. Or, the reporter has her own agenda. What to do?
Take control. That's what book shepherd Judith Briles does. She has done hundreds of media interviews and has a bag of "bridging statements" she uses to bridge from the interviewers' tough, tricky or dumb question to information she really wants to share.
Three examples:
"Your question triggers another I need to address first…"
"That question just may not have an answer. My take on it is…"
"The answer to that question just might be too off the wall for some. What I've found is…" (in my studies, interviews, research, etc.)
To do: Read about more of Judith's tricks on how to navigate tough interviews. Read her her article, "Authors: Don't Answer Every Question When Doing PR & Media."
#MediaInterviews #AuthorMarketing
4. Hound Video of the Week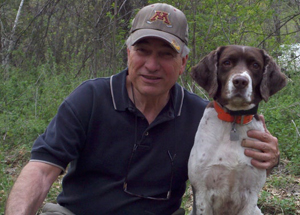 Thanks to Dan Janal of PRLeads.com for this touching story about Sparkey, the Springer Spaniel that was brought back to life by his owner, Tom Foster, after the dog drowned during a hunting trip.when you see this video.