Issue #1140 July 11, 2017
Publisher: Joan Stewart
"Tips, Tricks and Tools for Free Publicity"
In This Issue
My Best Tip for Print Publicity
30 Sizzling Hot Publishing Nuggets
Look Over My Shoulder
Hound Video of the Week
This Week in the Hound House:

Perfect weather and tons of publicity for my Garden Club's annual Garden Walk on Saturday helped attract 350 people and raise more than $1,700 for horticulture scholarships and community projects–$500 and 100 people more than last year. Want to know how I got all that publicity? I'm writing an article at my blog now, including a killer tip I learned from the club. I'll share it here on Saturday.
1. My Best Tip for Print Publicity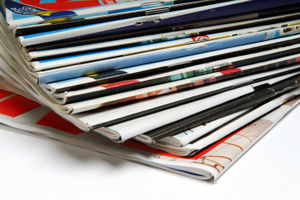 Many newspapers, magazines and print newsletters have a short shelf life. But they're powerful staples in your publicity campaign if you know how to use them.
My best tip: Don't pitch a publication unless you've read it and you know who covers your topic.
Research the writer. Know what she has written about. Does she blog? If so, what topics push her buttons?
Visit the publication's website and look around. Does it have guidelines for submitting information? Does it include contact info for writers and editors? Can you upload photos and video? Does the online version of the publication include more opportunities?
Does the publication have an editorial calendar, the month-by-month list of special sections and topics that will be covered during the calendar year? It exists primarily for advertisers. But smart Publicity Hounds use editorial calendars as roadmaps.
Six journalists will share more tips for print publicity during free training on Thursday, July 13, at 2 and 7 p.m. Eastern. Steve Harrison will interview four top journalists who have written for the New York Times, Woman's Day, Cosmopolitan, Parents, Huffington Post, FoxNews.com, The National, Woman's Health, Real Simple, Men's Journal and other top outlets.
To do: Register for "Six Top Journalists Share How to Get Featured in National Magazines, Newspapers and Online."
#PrintPublicity #MagazinePublicity
2. 30 Sizzling Hot Publishing Nuggets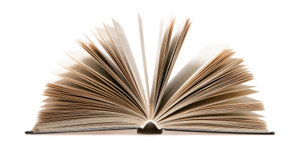 Here's another mistake authors make after launching their books.
They don't sell many. They're tired, broke and frustrated. So they abandon their marketing and start writing their next book.
The same things happens again. They can't sell Book Number 2 either. So they move on to writing Book Number 3.
Don't let this happen to you. Learn how to promote and market your books many months after you launch them. That means knowing the ins and out of Amazon, how to use events to expand your platform and boost sales, and ways to promote your expertise, not just your books.
Those are among the tips that I and five other publishing experts will be sharing for fiction and nonfiction authors during free training at 6 Eastern today.
You can even bring your questions and we'll answer as many as we can. We'll also tell you how you can join us in January for our fifth annual "Publishing at Sea" cruise to the Caribbean and save money during the early-bird sign-up.
To do: Register for today's free training, "30 Sizzling Hot Publishing, Marketing & PR Tips."
#PublishingTips #BookMarketing
3. Look Over My Shoulder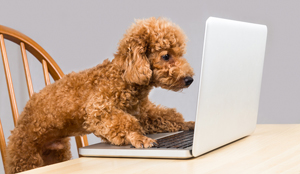 One of the best ways to learn a skill is by watching someone do what you're trying to do.
That's why I'm starting a new program called "Look Over My Shoulder," a series of occasional webinars in which I demonstrate how to do something related to publicity and self-promotion.
I haven't worked out the details yet. But I'm curious to know what you'd like to learn. Do you want to submit a press release you've written and watch me rewrite it and explain why I'm changing it? You could join four others on the line and watch me critique their press releases too.
Do you want to learn how to write a succinct email pitch? Or research a journalist before you pitch? Or upload a video to YouTube? Or search online for the niche audience for your book? Or spy on your competitors? Or write a how-to article?
To do: Click "Reply" and let me know what you'd like to watch me demonstrate. What are your biggest publicity challenges? What's the most important skill you want to learn? If you need one-on-one coaching right now, I have two slots open in The Publicity Hound Mentor Program. Learn more here or call me at 262-284-7451 to see if we're a good match.
#PublicityTraining #EventMarketing
4. Hound Video of the Week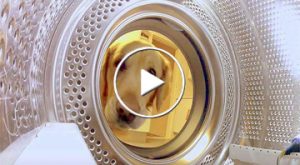 A sting operation complete with hidden cameras catches a Golden Retriever rescuing her beloved teddy beat from the washing machine. Thanks to Sophie Wasjsman of Melbourne, Australia for this one.