Issue #992 Feb. 6, 2016
Publisher: Joan Stewart
"Tips, Tricks and Tools for Free Publicity"
In This Issue
Media Topics for February
How to Avoid Being Misquoted
Your First Big National Media Hit
Hound Slideshow of the Week
This Weekend in the Hound House:

I'm dreaming about fun Airbnb places to rent the next time I travel. There are more than 80,000 villas, 4,000 castles, 2,800 tree houses, 1,000 islands, 9,000 boats, 700 igloos and 500 lighthouses. On a recent night, more than 100 people were staying in yurts. What? No doghouses? 
1. Media Topics for February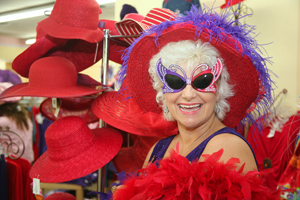 Spunky Old Broads. National Pet Dental Health. Relationships.
They're all hot topics in February, says my friend, radio deejay Wayne Kelly.
Psychologists and counselors, Don't Cry Over Spilled Milk Day on Feb. 11 is an ideal day for telling people how to let go of the past.
Tech companies and professional organizers, Clean Out Your Computer Day is Feb. 15, a great topic for getting onto the air and talking about cleaning out old files.
February is International Self-Esteem Month, perfect for many authors, speakers and experts.
To do: Check out Wayne's radio publicity blog where you can find more hot story topics for February.
2. How to Avoid Being Misquoted
Scared of being misquoted by the media?
Media trainer Brad Phillips offers this tip. If you're doing an in-person or phone interview, and the reporter is typing like mad or scribbling notes so fast their hand is a blur, help ensure more accurate quotes. Talk slowly.
Don't worry that this might insult them. I worked as a reporter for many years and I loved it when sources did this.
To do: Brad has another oh-so-simple but effective media training tip that ties into this one. Watch his two-and-a-half-minute video.
3. Your First Big National Media Hit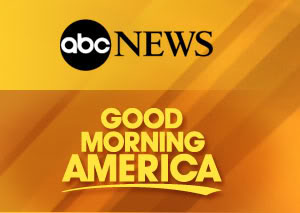 Few things can change the life of an author, speaker, expert or small business owner faster than landing the right national media appearance.
It could be a book review in USA Today. Or an interview on "Good Morning America" or "FOX & Friends."
Steve Harrison is offering a free webinar at 2 and 7 p.m. Eastern on Thursday, Feb. 11, on "7 Secret Strategies for Landing Your First (or Next) National Media Appearance."
If you've never done TV before, start trying to get onto your local stations in smaller markets so you have experience doing interviews on TV. Then follow Steve's tips and advice.
To do: Sign up for a free seat on one of the Thursday calls which I'm promoting as an affiliate.
4. Hound Slideshow of the Week
Who's a good boy? It's Aspen, the newest Instagram sensation. This dog is taking social media by storm.