Issue #1301 Mar. 19, 2019
Publisher: Joan Stewart
"Tips, Tricks and Tools for Free Publicity"
In This Issue
Media Logos Add Credibility
Blogging? Stop Trying to Sound Smart
362 Social Media Hashtags for Authors
Hound Video of the Week
This Week in the Hound House:

After a super-successful Garden Club meeting I hosted last week, I'm dog-siting this week for these cuties, RJ and Stella, my favorite Miniature Dachshunds. I'm also scheduling calls with readers who saw my retirement note here last week and are interested in becoming the next Publicity Hound. Thanks for all the kind words you sent. Just for the record, I'll be around awhile, and I'll continue sending these tips. If you know anyone who might be interested, tell them to email me at JStewart@PublicityHound.com.
1. Media Logos Add Credibility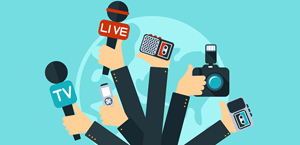 A woman in my mentor program subscribes to HARO, the media leads service that emails you three batches of leads, Monday through Friday, from journalists who need specific types of sources.
But she's busy with her day job and would prefer to hold off replying to leads until we get other projects out of the way, like her speaker one-sheet, a YouTube channel, and creating an email marketing system.
That's a mistake, I said. She has a popular health-related topic that shows up often in HARO leads. But more importantly, if a journalist includes her name and comment in an article along with others who were quoted, she can still use that media outlet's logo at her website, preferably in her media room.
A collection of logos, one after another, sends the message: "I'm media savvy. I'm an expert in my topic, and I'm an in-demand source." If you don't have a lot of them, you can combine them with logos from professional trade associations, and badges from websites that have given your blog or book a top ranking. Here's how publicity expert Robin Samora, who was in my mentor program, uses logos and badges on her homepage so visitors see them immediately.
To do: Make a list of large or small media outlets where you've appeared, badges you've earned, and trade associations you belong to. Grab the logos and display them prominently. If you've been thinking of joining my Mentor Program, now's the time before I'm gone forever. Read more about The Publicity Hound Mentor Program. 
#MediaLogos #OnlinePressroom
2. Blogging? Stop Trying to Sound Smart

Marcus Sheridan, aka "The Sales Lion," explains why the goal of blogging and marketing is NOT to sound intelligent:
"You're writing marketing content, not a dissertation," he says. "Your main goal should be to entertain and bring awareness to your company or product, not confuse your readers. The most important part is that your reader knows what the heck you're talking about. For most companies, that means writing simply, and removing any 'five-dollar words.'"
So how, exactly, do you do that?
Ginny Dwyer, a Hubspot certified inbound marketer who helps companies build their brand through blogging and social media, wrote an excellent article with 21 tips on how to write blog posts that turn into sales leads. It includes the quote above from Marcus Sheridan.
The article is accompanied by an easy-to-understand diagram of an ideal blog post. It focuses not only on how the blog reads but how it looks so you don't lose readers.
To do: See "Blog Post Writing Secrets to Convert Leads Today."  It includes a link where you can download a short list of the 21 tips for easy reference.
#BloggingTips #HowtoBlog
3. 362 Social Media Hashtags for Authors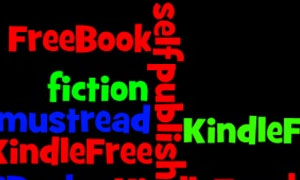 You've got a killer post about your book for social media, but you can't think of an appropriate hashtag to use.
Book marketing expert John Kremer to the rescue! John has compiled a list of 362 hashtags, in alphabetical order, you can borrow.
"I've cheated in creating this list of hashtags because I'm actually featuring hashtags that book authors are currently using (rather than hypothetical hashtags they can or should use)," he writes.
Who cares? I love this list. You will too.
To do: See "The Ultimate Guide to Social Media Hashtags for Book Authors."
#Hashtags #BookHashtags
4. Hound Video of the Week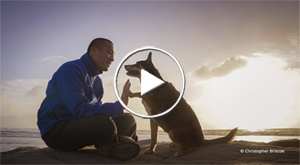 The rugged coast of northern California helps a despondent man and a shy shelter dog discover pure joy together through surfing.