Issue #1134 June 20, 2017
Publisher: Joan Stewart
"Tips, Tricks and Tools for Free Publicity"
In This Issue
Make Video for Your Facebook Cover
Pitch Back-to-School Ideas
Pros & Cons of a Masters in PR
Hound Video of the Week
This Week in the Hound House:

The blue delphiniums are stealing the show in my garden. Each is supported by a thin green stake so it doesn't blow over. Now that I know I can grow them, I'm off to the nursery to buy more.
1. Make Video for Your Facebook Cover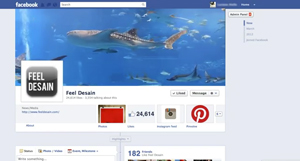 You can now add a video for your Facebook cover on any Page, the latest change that allows you to better tell your story.
Facebook has been testing this feature and as of today, more than 80 percent of the pages can use video. If you can't yet, be patient. It's coming soon.
The dimensions are 820 x 312 pixels. Videos can be from 20 t0 90 seconds long and loop in any way you want.
The video above is from Feel Desain, an online magazine that offers fresh insights on design, art, photography, advertising fashion and video.
To do: Read Randy Esling's article "Facebook Cover Videos Are Here!" 
#Facebook #FacebookCoversVideos
2. Pitch Back-to-School Ideas
It isn't too early to pitch ideas for back-to-school sections in newspaper and magazines, and for TV too.
Consider:
New technology in the classroom.
How schools are tightening security.
Tips for parents on how to get kids to unplug from their phones and tablets.
Pros and cons of school choice and charter schools.
Back-to-school fashions, including the coolest backpacks.
What's new at your college or university.
How healthy are school lunches?
To do: If you work in PR for a school, you'll want all the tips in my "Special Report $15: Publicity Tips for Schools, College and Universities," only $7. Read the entire list of affordable reports here.
#backtoschool #pitchingthemedia
3. Pros & Cons of a Masters in PR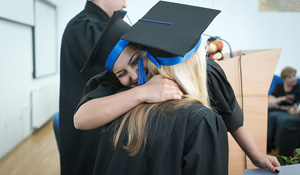 Is a master's degree in public relations worth it?
In most cases, my answer is no. I'll take practical experience over a degree any day. But I thought you'd like to see both sides of the issue.
PR pro Julia Sahin has a master's degree in PR/Communications with a concentration in finance, and she's glad she chose that route. But her situation is different than many others in PR. In an article for MuckRack, she lists five things to consider about your situation.
The most important is to consider your long-term career goals.
"If you intend to stay in PR for the rest of your career, you don't need an advanced degree," she writes. "PR is more practice than theory so you learn mainly from experience. But if you want to switch careers, grad school can be a way to demonstrate your seriousness in pursuing something else."
To do: Read "I Work in PR. Should I go to Grad School?"  If you're considering hiring a freelance publicist, know exactly what to look for in your candidates. My ebook, "How to Hire the Perfect Publicist," explains where to find candidates, how to interview them, the four ways they charge for their services, and what to expect when you work with one. Learn more about the updated second edition and knock half off the price when you use the coupon code PUBLICIST at check-out.
#PRcareers #PublicRelations #Publicists
4. Hound Video of the Week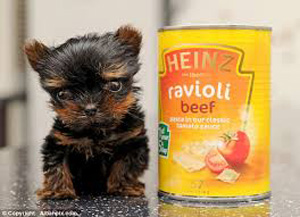 Meet Belle, the world's smallest pup.