Issue #1309 May 14, 2019
Publisher: Joan Stewart
"Tips, Tricks and Tools for Free Publicity"
In This Issue
LinkedIn Messed With Your Profile Again
Use Bonuses in Book Marketing & Publicity
How to Vet Guest Bloggers
Hound Video of the Week
This Week in the Hound House:

I'm still going through withdrawal today, Day 6, of my monumental goal of "sugar-free for life." I've tried this before and failed miserably. But now, I'm in Dr. Vera Tarman's "Sugar-Free for Life Support Group: I'm Sweet Enough" on Facebook. Someone in the group recommended I watch "That Sugar Film," an Australian documentary. An hour and 40 minutes later, I was horrified at what I've been doing to my body. I walked out the door to a friend's birthday party and gladly passed up the cake (but I admit I looked).
1. LinkedIn Messed with Your Profile Again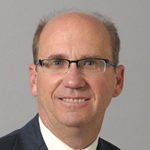 For the third time in three years, LinkedIn is making minor changes to your profile.
All are above the fold, which means that's what people see when they land on your profile and start scrolling.
LinkedIn expert Wayne Breitbarth says you should be aware of these three changes:
–What used to be your Summary section has been renamed the About section, and it's now below the fold. Therefore, the only real content readers get before scrolling is your Headline. Make sure you use all the available space in your Headline to describe how you help people. Use keywords!
–Your Contact section now appears on the left side of your top box where other important information is displayed, and more people will be inclined to open it. Review all your contact info to make sure it's current.
–The name of your university or school can display in your top box just below your current job entry. But during the changeover, the entry has been dropped in many people's profiles. If your school adds to your credibility on LinkedIn, make it show up in your top box. In the edit section of your top box, check the box titled "Show education in my intro."
To do: Read more in Wayne's article about the recent changes, complete with screenshots.
#LinkedIn #WayneBreitbarth
2. Use Bonuses in Book Marketing & Publicity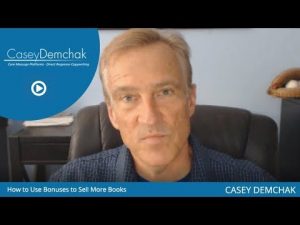 Book marketing expert Casey Demchak has a super idea to sell more books: give away one or more bonuses to everyone who buys.
Here are four examples he suggests for different genres, plucked from his article "How to Use Bonuses to Sell More Books."
For a self-development book, offer extended interviews with noted self-development authorities quoted in your book. For a business book, give away a few templates that will make it faster and easier for readers to follow your recommendations. For a memoir, how about photos of the people and locations highlighted in your story? For a novel, offer interviews with real people who tie into the topic of your book. A murder mystery author could interview detectives who have investigated real-world murder mysteries. All the freebies, of course, would be digital video, audio or PDFs.
Here's my idea: When doing media interviews, writing guest blog posts or being featured on other people's podcasts, mention the bonuses! If you're offering several, you can choose one such as a business templates, and give it away "for a limited time only" to anyone who buys from the sales page at your website or sends you their Amazon receipt.
To do: I have dozens more ideas on things you can give away with your book or anything you're selling. They're in "Special Report #51: 66 Free Things You Can Offer to Generate Publicity or Capture Email Addresses." A steal at only $7! Order here.
3. How to Vet Guest Bloggers
I can usually spot a spam email from a guest blogger instantly. It looks like this:
***
Hi publicityhound,
I was at your website and was impressed by your blog. I think we'd be a good match.
Could you use a guest post on bitcoin? If you're interested, please let me know."
***
What? I don't even understand bitcoin. Nor do I care.
I delete those emails. But sometimes I receive a request from a guest blogger who I might want to use but doesn't know that I have an entire list of guidelines on "How to pitch a guest post for The Publicity Hound's Blog."
I send the link which saves both of us a lot of time. (Feel free to borrow elements for your own guidelines.)
To do: Blogging expert Adam Connell has two different ways to save time when guest bloggers contact him. Read "The 2 Approaches I Use To Vet Guest Bloggers (And Stop Wasting Time)."
#GuestBloggers #GuestBlogging
4. Hound Video of the Week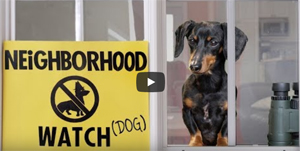 Crusoe the Dachshund is spending his free time devoted to Neighborhood Watch duty for the benefit of his local community, keeping an eye out for dangers, suspicious characters, like wired hair Dachshunds, squirrels, and other nefarious activities in this hysterical 4-minute video.