Issue #1105 March 7, 2017
Publisher: Joan Stewart
"Tips, Tricks and Tools for Free Publicity"
In This Issue
Killer How-to for Using HARO
How to Pitch Shows Like "Rachael Ray"
Is Facebook Live in Trouble?
Hound Video of the Week
This Week in the Hound House:

I'm hosting my Garden Club meeting Thursday night and planning a fun program. Two Master Gardeners will show us more than 24 garden tools for Baby Boomers–tools that make weeding, digging, pulling, mulching, dead-heading, clipping and snipping easier. No more raiding the medicine cabinet for a late-night Advil snack after working only a few hours in the garden. I'll let you know how it goes.
1. Killer How-to for Using HARO

When clients Rent My Brain, one of the first things I tell them is to subscribe to HARO, the free media leads service that's short for Help a Reporter Out.
It delivers dozens of leads daily from live, breathing journalists, broadcasts, authors and others who are looking for sources to interview.
Too often, I hear: "I subscribed once, but looking through all those queries was like drinking from a fire hose. And I never got publicity so I unsubscribed."
Reconsider. Please.
You may have responded to too many queries. Or your email responses were a mile long. Or you pitched a story that had nothing to do with the query.
Digital marketing expert Jared Carrizales has written the best how-to tutorial I've found on how to use HARO. It includes examples of publicity his agency has gotten with its own clients. His strategy takes time. It takes patience. But it works.
To do: Read "How to Use HARO to Earn Valuable Mentions and Links." While you're there, check out his agency's fun "Who We Are."
#HARO #HAROtips #linkacquisition
2. How to Pitch Shows Like "Rachael Ray"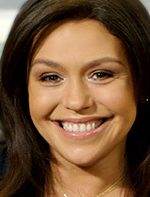 If big TV shows with celebrity hosts like Rachael Ray, Ellen and Wendy Williams are on the hunt for lively guests, why don't they submit queries weekly to HARO (see item above)?
Because millions of people like you subscribe to HARO. And they don't want to wade through thousands of email responses.
Publicists and big PR agencies already know how to get their clients booked on those big shows. They understand the mindset of national TV producers.
But you don't necessarily need a publicist. You just need to know what the publicists already know.
Learn from four producers for "Live with Kelly," "Rachael Ray," "The Wendy Williams Show" and Telepictures Productions during free training at 2 and 7 p.m. Eastern on today, March 7, with Steve Harrison. The telephone seminar will teach you how to increase your odds of getting booked as a guest on ABC, NBC, CBS and FOX. You'll learn exactly what to send to the producers and what not to send.
To do: Register for the free call, "Four National TV Producers Tell You How to Become a Guest on Major TV Shows," using that affiliate link.
#getonellen #TVpublicity
3. Is Facebook Live in Trouble?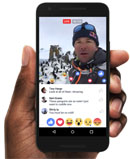 Some Facebook Live publishers say they're disappointed with Facebook Live viewership and engagement results and that the popularity of the live streaming video service has dropped off.
A bigger problem: Several dozen violent incidents have occurred on Live, including a gang rape in Sweden.
The rushed rollout of Live, however, is still a work in progress. One report claims that Facebook Live has already passed YouTube for the most popular live streaming video platform.
To do: Read "Following early bullish period, is Facebook pulling back on Live?"
#facebooklive #facebookvideo
4. Hound Video of the Week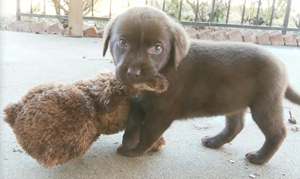 Watch these adorable Chocolate Lab puppies play tug-of-war with a teddy bear.