Issue #1042 July 30, 2016
Publisher: Joan Stewart
"Tips, Tricks and Tools for Free Publicity"
In This Issue
Indie Author Day Oct. 8
For Intellectual Property Experts
28 More Publishing Tips Monday
Hound Video of the Week
This Weekend in the Hound House:

I don't like working weekends but I couldn't pass this up. I'll be watching the live streaming of Tom Antion's "Butt Camp," Internet marketing training live from Virginia Beach, from 9 to 6 Eastern today. This will be the fourth time I've taken this course, which keeps me up to speed on what's new in the Internet marketing world. Why a funny name for a serious topic? "Sit on your butt in front of your computer and bring in the bucks." Hard work required. Pay once, and attend all future Butt Camps for free. Register here and watch the recordings if you can't make it today. 
1. Indie Author Day Oct. 8


Here's a perfect opportunity for libraries and indie authors to grab some publicity at the local and national levels.
It's the first Indie Author Day on Oct. 8. (An indie author is the same as a self-published author.)
Libraries from across North America will host their own local author events with the support of the Indie Author Day team. Also, each library's indie community will come together for an hour-long digital gathering at 2 p.m. Eastern featuring a Q&A with writers, agents and other industry leaders.
Indie authors are dominating traditionally published authors in sci-fi/fantasy, mystery/thriller, and romance genres. They are also taking significant market share in all genres.
I'm compiling publicity ideas for this event, and I'll be sharing them here. Just wanted to give you an early heads-up so you can urge your local library to participate.
To do: Read more about this celebration and register your library at the Indie Author Day website. Find out which libraries in the U.S. and Canada have already signed up to participate. If you've got a publicity idea for this day, email me.
2. For Intellectual Property Experts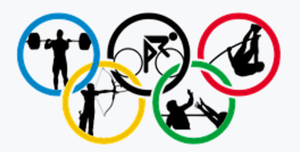 Two interesting stories this week offer perfect fodder for blog posts, publicity pitches and podcast topics for intellectual property attorneys.
The United States Olympic Committee has sent letters to companies that sponsor athletes but don't have any sponsorship designation with the USOC or International Olympic Committee, warning them about stealing intellectual property. This includes the use of USOC's trademarks in hashtags such as #Rio2016 or #TeamUSA.
Stephen Colbert officially retired his Colbert Report persona from the "The Late Show" Wednesday night after facing legal troubles following his July 18 edition in which he introduced his identical twin cousin, Stephen Colbert. In the July 18 episode, Colbert, as his Colbert Report alter ego, did one of his signature segments, The Word. CBS says its Stephen Colbert is their intellectual property.
To do: Read more about these two stories: USOC sends letter warning non-Olympic sponsor companies and Stephen Colbert Intros Identical Twin Cousin After Legal Objections To Use Of His Comedy Central Persona and start pitching!
3. 28 More Publishing Tips Monday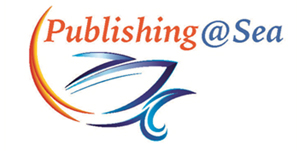 Authors are loving the free webinars I'm hosting with the five other faculty members who will be teaching on our Publishing at Sea cruise in January.
If you can't sign up for the cruise, join us at 7 p.m. Eastern on Monday, Aug. 1, for another 90-minute session chock full of our best tips on book marketing, publicity, distribution, sales, book design, tech gadgets and more.
You'll learn about a fast way to identify yourself as an expert and the go-to person that every book reader in your genre wants to follow. I'll be sharing some valuable tips for press releases. And we'll introduce you to an app that you can use to quickly translate short phrases and text into multiple languages.
We're taking your questions, too.
To do: Register for the free call, "28 More Sizzling Hot Publishing, Marketing & PR Tips." If you can't make it, you must register anyway to watch the free replay.
4. Hound Video of the Week
Bella the German Shepherd throws a fit when she's told it's time to get out of the pond. Thanks to Publicity Hound BL Ochman of Pawfun.com for this one.