Issue #1096 Feb. 4, 2017
Publisher: Joan Stewart
"Tips, Tricks and Tools for Free Publicity"
In This Issue
Income Tax Ideas for Publicity
Content for Short Attention Spans
Marketing, Not Expertise, Sells Courses
Hound Video of the Week
This Weekend in the Hound House:

Sorry, but I can't get excited about the Super Bowl if my Green Bay Packers aren't playing. And I can do without Lady Gaga. But I'll be looking for some funny dog commercials, like the 15 that are below in the Hound Video of the Week. Stay tuned…
1. Income Tax Ideas for Publicity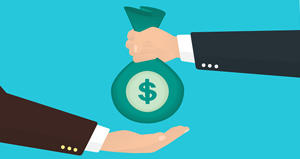 Smart Publicity Hounds are sniffing out story ideas they can pitch that tie in to the April 15 income tax filing deadline in the U.S. Here are a few to get you started:
–Accountants and CPAs, let the media know that tax refunds may be delayed this year thanks to the new law intended to reduce cases of tax fraud.
–Tax resolution experts, this is a perfect time to pitch tips for people who owe thousands in back taxes and are hesitant to file their 2016 returns, thus digging a deeper hole.
–The IRS is hiring private debt collectors for outstanding taxes. Will they call? Or knock on your door? Are they wearing uniforms? Carrying IDs?
–Stress experts, what tips can you share about keeping cool and calm, particularly if people are doing their own taxes?
–Professional organizers, what's your best advice on how to keep tax documents organized? Any favorite type of file folders or other tools?
–Tax preparers, can business owners write off their pets as legitimate deductions?
–What are the best apps that help taxpayers prepare their returns?
To do: Before you pitch, think of other sources, not just you, who you can suggest to journalists to round out the story. Make their job easy.
#cpapublicity #publicityforaccountants
2. Content for Short Attention Spans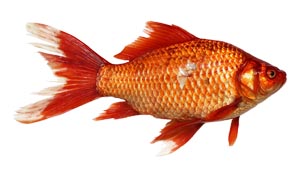 The average human attention span has fallen to just eight seconds–shorter than that of a goldfish. Consider:
Poll your Twitter followers on a topic. Offer results in an easy-to-read tweet with lots of white space.
Follow it up with a blog post based on the results.
Offer your information in a visual format like an infographic or short video.
Use graphics to make your statistics memorable.
To do: See examples of the ideas above. Then save time with HubSpot's list of "36 Free Tools & Resources to Make Content Creation Easier."
#contentcreation #freegraphicstools
3. Marketing, Not Expertise, Sells Courses

If you're trying to sell an online course, neither the quality of your content nor your level of expertise are the most important factor if you want to sell it.
It's all about marketing and publicity.
Without a proven process for letting the world know about your course, it will fail.
That's why, if you're toying with the idea of teaching online, you should take advantage of free training from my friend, Danny Iny, offered at six times today and six times tomorrow. You will learn:
The 3 big marketing strategies taught by online marketing experts that will take you in the wrong direction, especially if you're still trying to create your first successful course.
A little-known student enrollment method to sign up your first handful of students–it makes them feel like you're the obvious choice.
Why Facebook Ads and "funnel building" are going to be a big waste of time for most course builders this year.
To do: Read more about what you'll learn and choose the time most convenient for you.
#onlinecourses #teachonline
4. Hound Video of the Week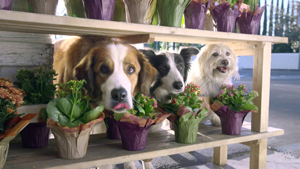 Not one, but 15 "Doritos and Dogs" commercials from past Super Bowls.