Issue #937 July 28, 2015
Publisher: Joan Stewart
"Tips, Tricks and Tools for Free Publicity"
In This Issue
Improve Your Facebook Feed
Wanted: Author Press Releases
Profit & Promote with Webcasts
Hound Video of the Week
This Week in the Hound House:

My niece is expecting twin girls on Dec. 26, so it'll be quite a Christmas in Ohio. While Googling "how to raise twins" and "gifts for twins," I found an hysterical article on 25 Practical Tips About the Horrors of Raising Twins That You Will Never Learn from Movies and TV. I love numbers 12 and 19, and the photo of the baby bottles.
1. Improve Your Facebook Feed
Frustrated by Facebook?
This morning, I discovered this helpful infographic by Robert Scoble on Tips for Improving Your Facebook Feed.
Here are three of his tips:
Write 5 original posts about the same topic so that you see even more of that same topic on your feed.
Check all of your Facebook settings once a month and make sure they stay the same. If you delete your mobile phone app and then reinstall it, your settings will go back to default.
If you want to see more from specific people, like journalists and bloggers and others you need to follow, visit their profiles at least once a week and engage on their content. Or put them in a list and visit that list.  

Some of these are so simple.
2. Wanted: Author Press Releases
I'm working on a project and looking for fiction or nonfiction authors who have gotten substantial publicity from a press release.
"Publicity" can include excellent ranking on Google search due to the release. Releases don't necessarily have to be about your books. They can be about an unusual launch party, a book signing, publishing contract, big speaking engagement, etc.
I'm particularly interested in releases that take an unusual angle and concentrate not so much on the book but on the topic or a sub-topic. I'd also like to see press releases, particularly for fiction, that tell a story or those that piggyback onto a major news event and then mention the book. Email the release or a link to me and explain the results.
I'll follow up and explain more about the project and how you can be a part of it. If you agree, you'll get a $50 coupon for my products and a lot of eyeballs reading that release.
Email JStewart@PublicityHound.com with "Author Press Release" for the subject line.
3. Profit & Promote with Webcasts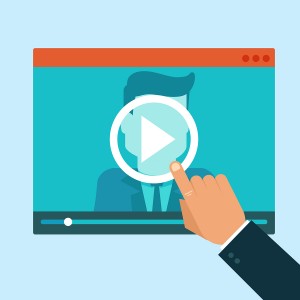 Here are three ways webcasts (either teleseminars or webinars) can help you promote your business and create another revenue stream.
Create a free webinar and upsell participants to hourly consulting or a coaching program.
Send a link to the video replay of a content-rich webinar to journalists, bloggers, podcasters and others who are interested in the topic. Offer yourself as a source.
Use the video on your LinkedIn profile, an excellent way to promote your expertise. That's what I did in my LinkedIn Summary.  

Learn more about how to host podcasts when Steve Harrison presents a free webcast with Mike Koenigs on Promote & Profit with Webcasts at 2 and 7 p.m. Eastern on Thursday, July 30.   

Mike will discuss six different models to use teleseminars to sell books/products and generate revenue. He'll explain how to get started doing your own webcasts without leaving home even if you're a technical dunce and total "unknown"–all for less than $100. And you'll hear the case history of how a webcast helped a nutrition author hit the New York Times Best Seller List.
 
Register here using this affiliate link.
4. Hound Video of the Week
Watch as these five Dachshunds race on this wet track. Who's your money on?