Issue #1300 Mar. 12, 2019
Publisher: Joan Stewart
"Tips, Tricks and Tools for Free Publicity"
In This Issue
How You Can Help Me Retire
Social Media Calls to Action
National Publicity Summit Deadline
Hound Video of the Week
This Week in the Hound House:

It's my turn to host the 25 people from my Garden Club on Thursday night which is hard enough. But I'm also presenting the program on how to keep a gardening journal. I have several journals from our own members that I'll share, and I found a fabulous free 25-page PDF garden journal template, courtesy of Arbico Organics, that they'll love. No time to putz in the kitchen. I'll make a grand sweep of the Costco food department for all the snacks and sweets.
1. How You Can Help Me Retire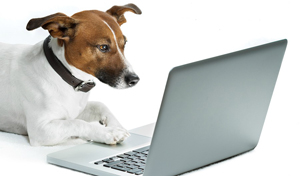 Calling all experts in publicity, public relations or small business marketing: Do you have what it takes to be the next Publicity Hound?
If you want to take your business online, or expand your current online business to reach a much larger audience, I have news that will make your tail wag.
After working 22 years as The Publicity Hound (that's 154 dog years!), I'm moving into retirement: spending more time catching Frisbees at the dog park, taking long naps, and chasing squirrels.
That means it's time to find the next Publicity Hound who wants to invest in most of the assets of my highly-respected business that teaches authors, speakers, experts, small businesses and nonprofits how to promote themselves.
Gather 'round the water bowl. Here are the major items I'm offering as a package:
The WordPress website at PublicityHound.com which consists of more than 3,000 pages, solid content and great search ranking.
Two email lists totaling about 7,000 subscribers.
More than 70 digital products.
The Publicity Hound trademark.
This is a perfect opportunity for a sole proprietor, a boutique PR agency or a company that sells PR-related products or services. It offers the flexibility to work at home, and you don't have to relocate. Or travel if you don't want to.
You can dovetail my business with yours, or work exclusively as The Publicity Hound. Interested? I'm super-picky about who carries on my legacy.
To do: Email me at JStewart@PublicityHound.com with the subject line "I'm Interested" and tell me why you're a good candidate to be the next Publicity Hound. If I agree, we'll chat. Feel free to pass this along to anyone who you think might be interested. No tire kickers or heel nippers. Serious inquiries only.
2. Social Media Calls to Action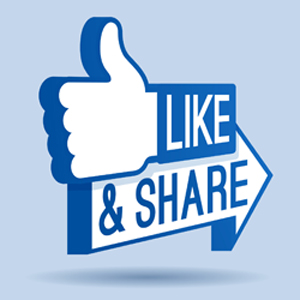 Tired of the same old "Buy My Stuff" call to action on social media?
The team at Dog-Eared Social (love the name!) was too. That's why they came up with a cool infographic that gives you several ideas on how to encourage your friends, followers and fans to participate in your post.
For example, if you've adequately engaged your audience and they're poised to donate, sign a petition or make a purchase, use these phrases:
Your gift will…
Donate now to provide…
Sign our petition to tell the world that…
Share your voice if you…
Pledge to…
Sometimes all it takes is a little nudge.
To do: See the entire infographic "19 Words & Phrases to Generate More Engagement."
#CallstoAction #SocialMedia
3. National Publicity Summit Deadline
It's like speed dating.
But instead of pitching potential romantic partners, you're trying to impress dozens of journalists, one after another, with your expertise and story pitch.
It's the National Publicity Summit, held twice a year in New York City and hosted by Steve Harrison. That's where you can meet broadcasters from top TV shows like 48 Hours, ABC's The View, Fox News and the Today Show. Journalists who write for major national publications like Health, Time, Family Circle, O the Oprah Magazine, Entrepreneur, People, Inc. or the New York Times will also be there.
Check out just some of the bookings other attendees have received:
Gaby Cora became a regular on Fox News Channel.
Connie Bennett got coverage in Time magazine.
Ron & Lisa Beres appeared on the Today Show. So did Linda Franklin as well as Dave Farrow.
Mark Amtower and Rory Cohen each landed a full-page story in Entrepreneur (and Rory also scored The View).
Steve Shapiro was the subject of a big story in O the Oprah Magazine after meeting the writer at the Summit.
Lauri Loewenberg appeared on both ABC's The View and Good Morning America.
Jim Vonmeier got on the CBS Evening News and Early Show as a result of the training and contacts he got.
Barry Spilchuk was interviewed on Fox News Channel within just five hours of meeting the producer at the Summit!
The Harrisons are only accepting 200 people, and the deadline for applications is March 22. Only 23 spots remain.
To do: Read all the details using this affiliate link.
#NationalPublicity #PRPitch
4. Hound Video of the Week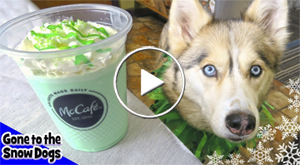 In honor of St. Patrick's Day, here's a step-by-step recipe on how to make a shamrock shake for dogs. I question how healthy this is. But these Huskies sure are cute.