Issue #1304 April 9, 2019
Publisher: Joan Stewart
"Tips, Tricks and Tools for Free Publicity"
In This Issue
How to Write for Business Publications
Ask Top Authors to Endorse Your Book
April 18: How to be a Podcast Guest
Hound Video of the Week
This Week in the Hound House:

On Saturday night, I was at the Milwaukee airport to welcome a friend who's a Vietnam veteran. He had spent the day in Washington, D.C. as a member of the Honor Flight, the nonprofit that lets veterans visit the war memorials as a way to bring closure. He said the entire experience was so moving that he was "all cried out" by the time he arrived back home and saw thousands of cheering, flag-waving strangers at the airport who wanted to shake his hand an thank him. This week, I added an item to my bucket list: to volunteer as a guardian and accompany a vet who has no one to look after him on Honor Fight Day.
1. How to Write for Business Publications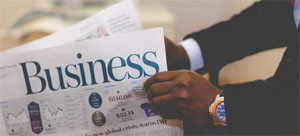 A question popped up recently in a publicity group on LinkedIn, and the moderator asked me to comment:
"I have written some articles and am having no luck getting them into national publications. Any ideas?"
Yes. Stop submitting articles to national publications. That is unless you already have a relationship with an editor or you know these four things:
Whether they want an article on your topic.
How many words to write.
The deadline.
If they want you to provide a photo or graphic to accompany the article.
I suspect the writer of the question above has written articles and emailed them en masse to various publications. No wonder her efforts have failed. The one-size-fits-all, cookie-cutter approach seldom works. But if you're willing to do a little research and give the media exactly what they want, article writing can pay huge dividends.
The best way to catch an editor's attention? Start a relationship with them on social media. Or ask someone who knows them for an introduction. You get extra points if you're already blogging.
If you want to write for a top-tier publication like Forbes or Inc. but you don't have much experience writing for business publications, start locally by pitching editors of business journals and magazines in your own community. It will give you valuable experience working with journalists.
To do: Read my blog post "How to Write and Submit Articles to Business Publications." It includes step-by-step directions and smart tactics that most other writers aren't using.
#BusinessJournals #ArticleWriting
2. Ask Top Authors to Endorse Your Book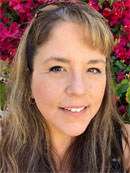 If you're launching a book, don't be intimidating by the big-shot authors in your genre.
Instead of viewing them as untouchable competitors, think of them as valuable marketing tools. Ask them to endorse your book. Their short one-paragraph testimonials are called book blurbs. You can use them on your book over, on the sales page for your book and on other marketing materials.
Why would popular authors bother doing this?
Stephanie Chandler, who created the Nonfiction Authors Association, says "Many authors know that endorsing a book enhances their own marketing efforts since they gain added visibility with the readers of the books they endorse."
Authors who have been on the New York Times Best Sellers list in the past year are probably in high demand and will be least likely to respond. But authors who were on the list several years ago, or who are top in the genre but have never made the list, will likely be more accessible. Spread your reach out to A-list, B-list, and C-list authors. You can never have too many endorsements.
To do: Read Stephanie's step-by-step instructions and get her sample pitch for a book endorsement in her article "How to Get Top Authors to Give Endorsements for Your Book." 
#BookBlurb #BookEndorsement
3. April 18: How to be a Podcast Guest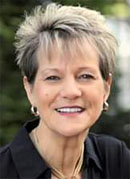 If starting your own podcast sounds daunting, Kathleen Gage has a better idea.
Offer to be a guest on a variety of podcasts that serve your niche audience.
"You can gain traction and followers much more quickly by being on other people's shows than you could if you started your own show," she says.
Why? Because those podcasters have ready-made audiences that often number in the thousands. It could take you months to start your own show, and years to build a significant following. If you're a guest, all you have to do is show up and deliver compelling content. And you can still sell products and services just as easily as if you had your own show. This is what I do.
A few weeks ago, I attended a free webinar and listened as Kathleen explained how to find podcasts, pitch the host and give a great show. I immediately invited her to share her tips with you during a free call from 4 to 5 p.m. Eastern on Thursday, April 18.
To do: Save your seat now and learn "The Real Scoop on How to be an In-demand Podcast Guest."
#Podcasting #PodcastGuest
4. Hound Video of the Week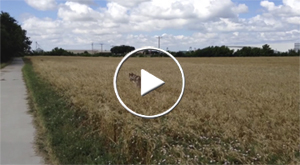 It's Spring, and these dogs are jumping for joy.