Issue #1155 Sept. 9, 2017
Publisher: Joan Stewart
"Tips, Tricks and Tools for Free Publicity"
In This Issue
How to Use LinkedIn Video
Pixabay Plug-in for WordPress
Tips from ABC, CBS, NBC Producers
Hound Video of the Week
This WeekEND in the Hound House:

I'm headed back to Wisconsin this afternoon after three days at the Author U Extravaganza in Denver where I presented two sessions. One of the most valuable tips of the conference: Authors MUST start marketing their books before they finish writing them. That includes speaking about your topic, taking pre-orders online and offline, and sharing compelling content that's tied to your topic.
1. How to Use LinkedIn Video

You can now use video on LinkedIn to help boost your standing on the world's largest professional network.
LinkedIn is rolling out video to all users gradually. Make sure your LinkedIn app is updated to the latest version.
The new video option lets you shoot and upload video content of up to 10 minutes in length, which will autoplay (without sound) in the LinkedIn feed.
You can either shoot a video on the spot and upload it, or choose a previously recorded video from your phone's camera roll to upload.
You'll get viewership statistics for each video, which are similar to those for articles and posts you publish on the site.
To do: Read more about it in John Nemo's article "How to Use LinkedIn Video to Boost Your Performance."
#LinkedIn #LinkedInVideo
2. Pixabay Plug-in for WordPress

If you use Pixabay, my favorite free stock photo site, and you have a WordPress website or blog, you'll love this tip.
You can now search more than 1 million Pixabay images directly within WordPress and insert any image you like, with just a click, into your post. It's the Pixabay Images 3.0 plug-in, and it's free.
To do: You can download it from WordPress plugin directory or install it directly through the "Plugins" menu in WordPress.
#Pixabay #Wordpress
3. Tips from ABC, CBS, NBC Producers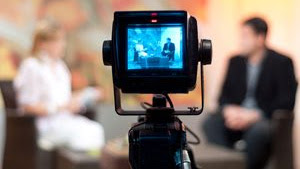 The best way to get onto big networks like ABC, CBS, NBC and FOX is to first understand the mindset of their producers and know exactly what they want.
It isn't a secret. They're willing to share their tips because they don't want you to waste their time with ideas that go nowhere.
Hear first-hand from the producers how to increase the odds of getting onto their shows when Steve Harrison interviews them at 2 and 7 p.m. Eastern on Tuesday, Sept. 12. On the free teleseminar, you'll hear from the producers of "Live with Kelly," "Rachael Ray," "The Wendy Williams Show" and Stacy Rollins from Productions which produces "The Ellen DeGeneres Show."
You'll also learn what to send to national TV producers, what not to send, and how to avoid major mistakes when pitching.
To do: The call is free when you use my affiliate link to save your seat. Register for "Four National TV Producers Tell You How to Become a Guest on Major TV Shows."
#TVPublicity #GetonBigShows
4. Hound Video of the Week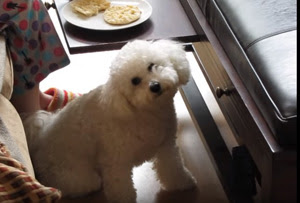 Watch this Bichon Frise do cute head tilts when his owner asks if he wants to go for a walk.