Issue #1249 Aug. 14, 2018
Publisher: Joan Stewart
"Tips, Tricks and Tools for Free Publicity"
In This Issue
How to Use Amazon Ads to Sell More Books
Journalists Need a Mobile Number
Turn One Publicity Hit into Two
Hound Video of the Week
This Week in the Hound House:

My friend gave me a sample of Rana's Tagliatelle Grilled White Chicken & Portobello Mushroom Sauce from Costco's last night, and I thought I was in heaven! That is, until I did a quick Google search just now and discovered it's loaded with fat, salt and preservatives. Figures. The Fooducate app grades 250,000 foods and summarizes the nutritional value. This one weighs in at 290 calories per serving and gets a grade of C+.
1. How to Use Amazon Ads to Sell Books

Even if you're remotely familiar with Facebook, you already know that you can't build traction on the world's largest social media site unless you buy ads.
Amazon is heading down the same path.
Publishing expert Stephanie Chandler says it has become more difficult to optimize your books to show up in traditional search results because of increased competition as well as sponsored titles (paid ads) gaining top placement. Amazon has even moved its feature "Customers who bought this item also bought…" all the way down to the bottom of the page, below the product reviews. Sponsored books currently show up in these five places:
At the top of search results.
In the middle of search results.
In the "Sponsored Products Related to This Item" section.
On the right side of a book's page under the "Add to Cart" buttons.
On the lock screen and top of Kindle reader devices.
What does this mean for you?
"This shift toward pay-to-play advertising means that if you want your book to get more visibility on Amazon, you're going to have to pay for that exposure," Stephanie writes.
To do: Before you invest a dime, check out her excellent four-part series. Start with Part 1, "How to Use Amazon Advertising to Sell More Books." 
#AmazonAds #AmazonAdvertising
2. Journalists Need a Mobile Number

Instead of being paranoid about giving journalists your mobile phone number, be prepared.
That means offering reporters, freelancers, TV newsrooms and radio talk shows instant access to you. Bloggers and podcasters too.
Let's say a radio talk show guest cancels at the last minute because of illness or an accident. The producer needs a replacement guest ASAP and looks through a file of story pitches. She likes yours, which you sent to her three months ago. But all you've given her is an office phone number. She calls but you're out of the office. She's forced to find someone else. You've just missed out.
To do: Always provide home, office and mobile numbers when emailing and calling the media. You don't have to include a home or mobile number at your website unless you want to. The more ways you give people to contact you, the greater your chances for publicity. See the excellent "Contact Me" page created by book shepherd Judith Briles. Notice that she included her email address for visitors in addition to a "Contact Us" form.
#MediaRelations #WritingTools
3. Turn One Publicity Hit into Two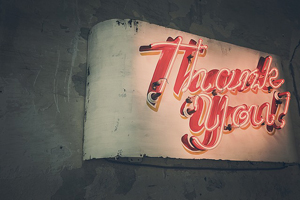 Here's a sneaky way to generate extra publicity when a newspaper or magazine prints an article about you.
Whether it's a full-fledged feature story about only you, or just a few paragraphs about you that are part of a round-up of in which several others are quoted, thank the publication by sending a letter to the editor as soon as the story appears.
But don't just say thanks. Include a tidbit of information that didn't appear in the article. Let's say you're an expert on the homeless. A magazine reporter includes four paragraphs of information and attributes it to you. In your letter, you can thank the magazine for the article, then add "As an expert on homelessness, I thought your readers would want to know about two other important facts." Then state the facts. Sign the letter using your name and company name.
To do: Read more how to recycle publicity in my "Special Report #13: How to Recycle Your Publicity (for Serious Publicity Hounds Only)." Only $7. I have 51 other reports too.
#PublicityTips #LettertotheEditor
4. Hound Video of the Week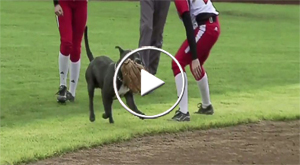 This dog steals the show at a girls softball game. Maybe it wants to play shortstop?