Issue #1282 Dec. 8, 2018
Publisher: Joan Stewart
"Tips, Tricks and Tools for Free Publicity"
In This Issue
How to Survive Radio's Pre-interview
Snooping on iTunes
WordPress 5.0 Update
Hound Video of the Week
This Weekend in the Hound House:

What a fun week it's been dog-sitting for RJ and Stella, my brother's two adorable miniature Dachshunds. I say good-bye to these little cuties today. When RJ's water dish is empty, he puts the end of it in his mouth and bangs it on the floor. Those dogs have me trained.
1. How to Survive Radio's Pre-interview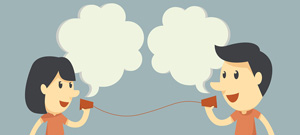 A talk show host you've pitched calls you out of the blue and starts making nice.
You know you're not on the air. Instead, you and he banter back and forth about your topic. But you're not quite sure why he called.
Welcome to the pre-interview, where the host is listening to every word you utter to determine whether you'll make a valuable guest, or flop. If he decides you'll never make it on the air, he'll cut the call short. The longer you both keep talking, the more likely he will book you for an upcoming show.
Here are four ways to survive the pre-interview:
–Don't use acronyms, industry jargon or cliches like "at the end of the day" or "thinking outside the box."
–Speak with passion. Let him know you're excited about your topic. If you're an author, don't mention your book.
–In less than a minute, tell a short story to illustrate your key point. Rehearse it. Remove extraneous words.
–Don't be insulted if the host makes suggestions on how you can shorten the story or give a tighter answer to a question. He's prepping you for the on-the-air interview.
To do: Read more tips from Sally Herships on "The Art of the Pre-interview." She has produced or reported for BBC, The New York Times, NPR, WNYC, and many other shows and outlets.
#RadioPublicity #MediaRelations
2. Snooping on iTunes

Last week, I shared a link to the article "How to pitch podcasts: 4 tips for success." 
It included a super recommendation to search iTunes for names of your competitors. Type in a name and your search will result in podcasts where the competitor has been featured as a guest.
If you tried this and it didn't work, here's why.
You must be using the iTunes APPLICATION on your desktop, not the iTunes website for this to work. It will only work if you have iTunes installed on your PC or Mac. This will not work on the iTunes website nor on the Podcasts app under iOS.
Thanks to Publicity Hound Larry Guerrera, who I met in the closed "Screw the Commute" Facebook group where we discuss things like this, share tips, offer advice, and have a blast.
To do: You can read more about how to join us, and have instant access to a variety of experts (including me) using this affiliate link. 
#Podcasting #PodcastTips
3. WordPress 5.0 Update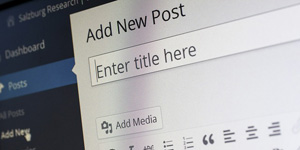 WordPress, the gold standard for websites and blogs, has released version 5.0, better known as BEBO and includes the New Gutenberg block editor.
Gutenberg is the first step for WordPress toward a streamlined editing experience across your site.
If you have a new WordPress blog or website, chances are you already have Gutenberg installed. If, on the other hand, your blog or website is using the Classic editor, all you need to do is upgrade to WordPress 5.0 to take Gutenberg for a test run.
To do: If you decide that you don't like Gutenberg or just don't have the time to learn how to use it, you or your webmaster can install the classic editor plugin after upgrading your current version of WordPress to the new version 5.0 release.
4. Hound Video of the Week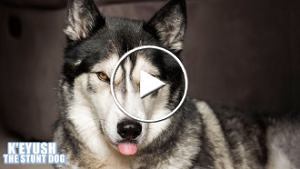 K'eyush, the Husky stunt dog, has more than 6 million followers and his own wish list on Amazon. Here's his welcome video, complete with all the bloopers that start about halfway through. Thanks to Publicity Hound BL Ochman for this one.