Issue #1123 May 13, 2017
Publisher: Joan Stewart
"Tips, Tricks and Tools for Free Publicity"
In This Issue
How to Revive a Blog on Life Support
More HARO Successes
Exploit YouTube's Tiny Loophole
Hound Video of the Week
This Weekend in the Hound House:

"Don't kill your yourself cleaning. It's just us," said my sister Lois. She's driving to Wisconsin from Ohio with my other sister, Elaine, for their annual four-day visit on Thursday. I'll be washing windows and weeding today and tomorrow. But I'll save enough energy to take them to some gorgeous botanical gardens, go to an herb fair, ride a tour boat down the Milwaukee River, laugh until we're sore and eat until we burst.
1. How to Revive a Blog on Life Support
If you've ignored your blog for months, or even years, it isn't too late to resuscitate.
Step 1: Writer Miranda Hill recommends you apologize to your readers for ignoring them.
"You need to tell your subscribers you're sorry for letting them down and explain what has kept you away," she says. "And whatever you do, don't fall into the trap of making excuses to cover your butt, even if your reasons seem trivial or selfish."
Showing your absence with raw honesty and a heartfelt apology and looking vulnerable, she says, might draw them back to you like a magnet.
To do: Read "Ignored Your Blog for Months? 13 Tips for Getting It Back on Track."
#blogging #bloggingtips
2. Book Marketing Tip

It happened again this week. I answered a HARO query about content marketing strategies, and less than eight hours after responding, the blogger emailed to tell me I was included in his published roundup of content experts.
I told him about my Pinterest board "50 Steps to Free Publicity" which often ranks higher than my website on Google search.
Two Publicity Hounds wrote to me to share their success stories too. Romance author and freelance writer Carrie Aulenbacher has used HARO to get into the Wall Street Journal, the Chicago Tribune, Women's Health, Yahoo, Monster, Huffington Post, AskMen.com, Business Management Daily and many more. And author/speaker Silvana Clark said a magazine that gave her publicity after she answered a HARO query even paid her for the interview, almost unheard of.
To do: Read my blog post "HARO Success Stories Require Persistence and Patience." It includes tips for responding to queries.
#HARO #HAROsuccess
3. Exploit YouTube's Tiny Loophole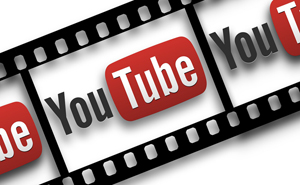 The first 48 to 72 hours of your video's life on YouTube are critical to grabbing more views.
So you'll have to move quickly if you want to learn how to exploit a tiny loophole in YouTube's newest ranking algorithm update. In a free video tutorial, Jeff Johnson shows you in step-by-step detail how to do it. Don't bother taking notes because you can access a cheat sheet that includes all his slides. Pay attention to the video.
Jeff also shows you how to use a free tool he uses to easily uncover the best video traffic-getting keywords that will help you grab more views. And he shows you how to spy on your competitors whose videos are pulling traffic like crazy.
To do: Watch his free video tutorial here. Don't forget to download the cheat sheet that's under the video and below the comments.
#YouTube #YouTubeTips
4. Hound Video of the Week
Why would anyone want to adopt a dog with three legs and one eye? When you see this tear-jerker about Tracy and Jack, you'll want one too. Thanks to Publicity Hound Michelle Tennant Nicholson from Wasabi Publicity for sharing this video about her client, MutualRescue.org.