Issue #1305 April 16, 2019
Publisher: Joan Stewart
"Tips, Tricks and Tools for Free Publicity"
In This Issue
How to Pitch Yourself as a Podcast Guest
Resource for Celebrity Contact Info
Tip for Marketing Your Blog or Ezine
Hound Video of the Week
This Week in the Hound House:

I'm still bundling up when I walk to the marina on Lake Michigan every day, wearing my flannel jammies to bed, and praying for weather in the 50s–OK, the 40s even–so I can start my garden clean-up. The blue bells are multiplying like crazy and they're almost in bloom. But the snow drops are only a half inch tall, probably petrified of the snow. About two inches of the heavy wet stuff fell on southeastern Wisconsin on Sunday and then melted within hours.
1. How to Pitch Yourself as a Podcast Guest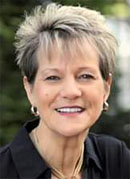 If you sell to a niche, there's no better way to reach that target market than to be a guest on a podcast devoted to that topic.
That's because these podcasts have loyal audiences that can't find this information anywhere else, in the audio format they love.
I found podcasts on tabletop gaming, obscure facts about baseball, and little-known trivia about Catholicism.
On Thursday, from 4 to 5 p.m. Eastern Time, I'm offering free training with podcast expert Kathleen Gage on how to approach shows like these and offer yourself as a guest expert. She offers these four tips:
–Use a targeted approach and choose podcasts that are a perfect fit with your topic.
–When you pitch yourself, be clear about what you will bring to the show and how listeners will benefit.
–Be prepared with a simple marketing sheet you can give to the host.
–The more shows you appear on, the more shows you will appear on.
Being a guest on other people's shows can bring you far more success, and much quicker, than starting your own show.
To do: Save your seat now and learn "The Real Scoop on How to be an In-demand Podcast Guest." Wait until you see the gorgeous yet inexpensive backdrop Kathleen uses when she appears on your screen. It makes it look like she lives in a big house with classy French windows.
#Podcasting #PodcastGuest
2. Resource for Celebrity Contact Info

Princess Grace once said this about Estee Lauder:
"I don't know her very well, but she keeps sending me all these things…"
Estee Lauder would mail her homemade cosmetics to celebrities she didn't know. She'd even give them to stars she spotted on the street. The constant practice of gifting celebrities with her cosmetics is what many say caused Estee Lauder's small business to explode into a $5 billion dollar cosmetics company.
Do you make a product that you'd like to get into the hands of celebrities? Are you writing a book and seeking celebrity endorsements for the back cover? Maybe you need an autographed photo or signed memorabilia for your nonprofit's silent auction.
If so, finding the exact contract information for the celebrity is next to impossible. The secret is to contact a member of their inner circle: a manager, producer, publicist, agent or attorney. But how?
The Celebrity Black Book 2019 (Deluxe Edition) includes more than 56,000 verified celebrity addresses for autographs, fundraising, celebrity endorsements, marketing, publicity and more. It includes contact info for movie and TV stars, musicians, athletes, reality stars, politicians, world leaders, authors and writers, directors and producers, and more.
To do: Buy it on Amazon using this affiliate link and get a free 30-day test drive to ContactanyCelebrity.com.
#Celebrities #MovieStars
3. Tip for Marketing Your Blog or Ezine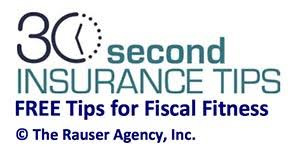 My client, insurance agent Jon Rauser, has a simple way to let people who walk into his office know about his weekly email tip called "30 Second Insurance Tips."
He prints a favorite tip, makes several dozen copies, and displays them in an upright clear plastic holder on a table inside the front door. The tip sheet links to his website where people can sign up for more tips in the lower right corner.
You can do this even if you don't have a retail space or an office outside your home. Walk around your town and look for businesses that serve the same target market you do. A cookbook author could reprint a favorite healthy recipe and offer it to stores that sell kitchen gadgets, bookstores where the book is sold, spas and yoga studios.
How can you return the favor? By sharing a tip from your partner in your blog or newsletter. Easy-peasy.
To do: Think of three retail outlets or other businesses in your town that have the same target market, visit them in person, and strike up a deal. Rinse and repeat.
#BlogPromotion #BloggingTip
4. Hound Video of the Week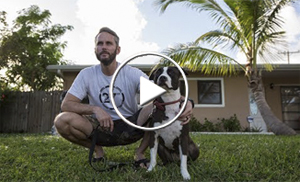 Patrick, a young athlete, suffers a debilitating stroke during a weightlifting competition. This is the story of Grace, the pit bull he rescued, and how man and dog, both beaten down, build each other back up.