Issue #989 Jan. 26, 2016
Publisher: Joan Stewart
"Tips, Tricks and Tools for Free Publicity"
In This Issue
How to Pitch Anything
Self-Publisher's Resource Guide
Cool Tool for Saving Articles
Hound Video of the Week
This Week in the Hound House:

It's Day 3 of the Publishing at Sea cruise with authors in the Caribbean. I'll be sharing lots of book publishing and publicity tips here and at my blog this week, and others are tweeting using #PubatSea2016. We're in port today in Labadee, Haiti. And onto Jamaica tomorrow and Cozumel on Friday. Glorious weather with temps in the 80s. I love my job.
1. How to Pitch Anything
When someone asks you what you do, don't say:
"Blah-blah-blah-blah-blah-blah-blah-blah-blah-blah…"
Two minutes later, you've lost them.
Your 15-second pitch for your book, product or service should be short enough to catch people's attention but enticing enough to make them say, "Tell me more."
Book shepherd Judith Briles has a fabulous template you can use to pitch anything you're selling–in 15 seconds or less.
If you think you can't possibly summarize your book succinctly, hop over to Amazon and read the pithy one-sentence movie descriptions.
To do: Check out Judith's template and other tips on "How to Pitch in 15 Seconds" at my blog.
2. Self-Publisher's Resource Guide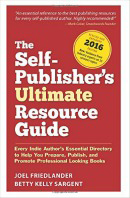 If you self-publish books or info products and you need a recommendation for a book cover designer, website designer, social media consultant, or sites where you can list free ebooks, this is your lucky day.
Joel Friedlander, one of the faculty members on our cruise, has published the new edition of "The Self-Publisher's Ultimate Resource Guide: Every Indie Author's Essential Directory To Help You Prepare, Publish, and Promote Professional Looking Books" along with co-author Betty Sargent.
I'm honored to be one of the two dozen experts who contributed to the book. I wrote about how to use the best press release distribution services.
From now until Feb. 25, you can buy the resource guide for $7.99 and get a $20 coupon to use on BookDesignTemplates.com, where Joel sells pre-designed book interiors for Microsoft Word and Adobe InDesign, that will help you publish better, faster and smarter. You can also use the coupon to buy the bundles of templates I created for author media kits, blog posts and press releases.
This is a killer deal. The book has more than 800 links to a wide variety of resources you can use to self-publish. It will save you days of tedious research.
To do: Read all the details on how to spend $7.99 and get $20 back. They're at Joel's blog.
3.  Cool Tool for Saving Articles
Another tip from the Publishing at Sea cruise, courtesy of Kelly Johnson of Cornerstone VA.
If you're like me, you might have three browsers and 23 pages open because you don't want to lose something you want to read later. Instapaper to the rescue!
It saves all the interesting articles, videos, recipes, song lyrics, or whatever else you come across while browsing. With one click, Instapaper lets you save, read, and manage the things you find on the Internet.
To do: Go to Instapaper.com and create a free account.
4. Hound Video of the Week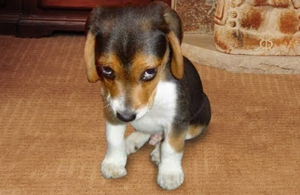 The ultimate funny guilty dogs are back! Here is a brand new and freshly squeezed funny guilty dogs compilation just for you.  My favorite is at 3:32. This has my vote for the best dog shaming video yet.