Issue #1022 May 21, 2016
Publisher: Joan Stewart
"Tips, Tricks and Tools for Free Publicity"
In This Issue
How to Overcome Writer's Block
Don't Send Media Kits Unsolicited
How to Create a Coloring Book
Hound Video of the Week
This Week in the Hound House:

It's all gardening, all weekend. The Creeping Charlie on my front and back lawns and in the perennial garden is so invasive, I'm waiting it for it to start popping up in my living room.  The fast-moving groundcover has tiny purple flowers and smells like mint. I don't like lawn chemicals, so I'm relegated to digging it out with a hand trowel.
1. How to Overcome Writer's Block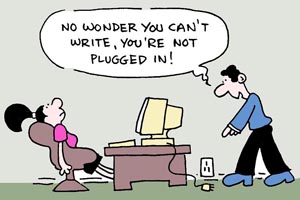 If you struggle with writer's block, I feel your pain.
My problem isn't coming up with enough ideas to write about. Usually I have so many, I'm paralyzed because I can't choose just one. I suffer from the curse of over-thinking it to death.
That's why I was thrilled to find Laura Leigh Clarke and her offer of free training on how to overcome writer's block and procrastination. We're offering it at 3 p.m. Eastern on Wednesday, May 25. It's perfect for you if you're an author whose book is stalled. Or a freelance writer who wants to be paid more for what you're actually worth. Or if you want to create info products but you can't get unstuck and start writing.
I'll share more with you next week. But I'm hoping you'll reserve time on your calendar.
To do: Register right now.
2. Don't Send Media Kits Unsolicited
During Thursday's training "The Indie Author's Guide to Creating a Killer Media Kit," an audience member asked if I have a list of media contacts he can use so they can all see his author media kit.
It sounded as though he wanted to mass-mail it to hundreds of journalists. That's the wrong approach.
First, attract their attention with a customized pitch about your expertise or a story their audiences would love. If they're interested, offer the media kit.
If you don't know about the 10 important items that every author's media kit should include, watch the replay of Thursday's training.
Shave weeks off the tedious chore of creating your media kit by using my bundle of 15 handy templates that include bonuses galore. If you're looking for a new revenue stream for your business, we're also offering a commercial license that lets you use these templates to create as many media kits as you can sell to other authors. It's a profitable "business in a box," perfect for publicists and book coaches.
To do: Watch the replay or jump to the sales page and see the special offer that ends at Monday night Pacific Time.
3. How to Create a Coloring Book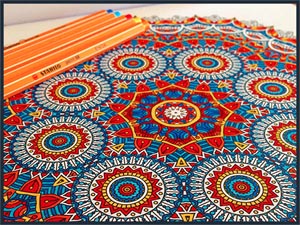 After I wrote about the adult coloring book craze several weeks ago, you've inundated me with questions about how to create your own coloring books quickly.
I found a slick digital coloring book you can use as a promotional tool, or resell as your own.
Coloring for Profits includes 50 professionally designed images that are supplied as 300dpi print-quality PNGs and JPGs, 8 by 11 inches, with full republishing rights, for only $13.38. I bought the bundle and started thinking of ways you can use this:
Hire a graphic artist on Fiverr.com to create just one coloring book page that ties into the topic of your book, product or service. Use the 50 images in Coloring Profits for the remainder of your coloring book.
Don't hire anyone. Give away Coloring for Profits as in exchange for an email address at your website. 
Give it away as a door prize during a speaking engagement.
Choose the 25 designs you like best from the 50 Coloring Profits images and create your own coloring book to sell on Amazon or at your website.
Sponsor a coloring contest with a fun prize.
To do: Read about all the other things you can do with Coloring for Profits. (Affiliate link.)
4. Hound Video of the Week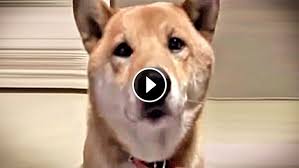 Thanks to Publicity Hound Sophie Wajsman of Melbourne, Australia, for this one of a loud dog barking quieter, on command.