Issue #1154 Sept. 5, 2017
Publisher: Joan Stewart
"Tips, Tricks and Tools for Free Publicity"
In This Issue
How to Master Facebook Live
The All-important "Nut Graph"
Back-to-School Story Ideas
Hound Video of the Week
This Week in the Hound House:

I had a blast at the Paramount Music Festival where I volunteered over the weekend and saw lots of friends who came to enjoy the blues. But those fun memories were tempered this morning when I read about the death of Walter Becker of Steely Dan, one of my favorite groups. So glad I got to see these genius musicians last summer when they played in Milwaukee. RIP Walter.
1. How to Master Facebook Live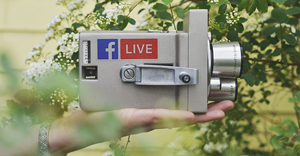 If you want to try your hand at producing a Facebook Live video from your smartphone or computer, but you're afraid you'll do something wrong and embarrass yourself, relax.
First, create an outline of your content. Then, boil it down to just a few bullet points. Practice, practice, practice until it sounds natural. Never try to read from a script or a teleprompter.
Remember that you can practice by setting your privacy settings to "only me" when you broadcast on your Facebook profile or page. Once you update those settings, go through your broadcast and watch it once it's posted. Don't forget to change the settings back when you're ready to livestream publicly to your audience.
To do: Social media consultant Melinda Lathrop has more tips on what to do before, during and after your show. Read her article "How to Master Facebook Live."
#FacebookLive #FacebookVideo
2. The All-important "Nut Graph"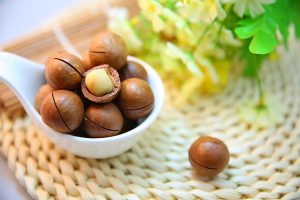 It's referred to as "the nut graph," and you should include it in every feature article or blog post you write.
You usually insert it just after the first few paragraphs also known as "the lead." It summarizes where you're going with the story and why readers might want to join you. Sometimes it includes statistics that explain why the story is important. It usually answers two questions:
1. What's the point of this story?
2. Why should I care?
Yet too few writers bother with the nut graph because they're not sure how to write it. Or, worse, they aren't sure exactly where they're going with the article.
Writing expert Ann Wylie breaks down the nut graph into four easy-to-understand how-to's.
To do: Read her article "Tough nut to crack–Put your story into a nutshell in the nut graph." Proteges in The Publicity Hound Mentor Program use me as their personal writing coach. I show them how to rewrite blog posts, articles, their expert profiles–even sales pages and proposals. Are you a good candidate for this program that gives you long term access to me? Find out here. If you're still not sure, call me at 262-284-7451 and let's chat.
#Nutgraph #Writingtips
3. Back-to-School Story Ideas
You don't need to be an educator or a parenting expert to piggyback onto a story idea tied to kids returning to school this week.
Time management experts, share tips on how to get kids out the door on time.
Bullying experts, give parents advice on how to deal with a child who is being picked on at school.
Chiropractors, offer guidelines on how to keep kids safe from back and shoulder injuries due to way-too-heavy backpacks.
Professional organizers, show parents on how to create a neat and tidy "homework station" for their kids.
Sleep experts, share tips on how to get children into a new nighttime routine so they sleep better.
To do: Review all the back-to-school story ideas at Parents.com. Then start by pitching your local media and offering your expertise.
#BacktoSchool #FirstDayofSchool
4. Hound Video of the Week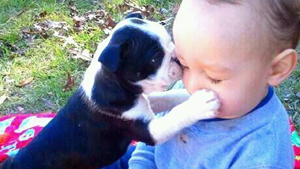 If you like Boston Terrier puppies, you'll love this three-minute video of clips of cute puppies making kids and babies smile.