Issue #1285 Dec. 18, 2018
Publisher: Joan Stewart
"Tips, Tricks and Tools for Free Publicity"
In This Issue
How to Insult Journalists
Best Tips on Corporate Sponsorships
Fun Fujifilm Photo Contest
Hound Video of the Week
This Week in the Hound House:

I had so much fun dog-sitting for RJ and Stella, my brother's two miniature Dachshunds, a few weeks ago, that I'm doing it again this week. They love to sit on the couch with me, one dog on each side. But they're hyper when someone knocks at the door, and they can injure their backs if they jump off. I make them each wear a cute little harness that I hang onto while we're relaxing. Works great if I don't fall asleep.
1. How to Insult Journalists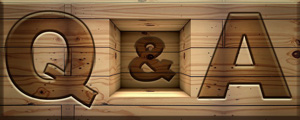 A subscriber to these tips had read my advice about offering a list of questions, sort of a cheat sheet, to busy interviewers who book guests for segments on their radio or TV shows.
She never did a broadcast interview. But when her daily newspaper wanted to write a story on her new small business, she took a list of questions to the interview and offered them to the business reporter.
"The reporter looked insulted and said she didn't need my help with the questions," the business owner said. "I had the feeling that it got the interview off on the wrong foot."
Of course it did. That's because you should never offer questions before or during interviews for print. If they want a list, and few do, they'll ask.
Why the difference?
Print journalists usually have time to do more research before an interview than broadcasters do. They have more time to ask you questions and chit-chat. Their stories are longer than those on TV and radio. They view themselves as Journalists with a capital J. And they don't want you to insinuate that they don't know how to ask questions.
Broadcasters, on the other hand, are more rushed, particularly on live TV and radio. They have little or no time for research. Their interviews are much shorter. Most love these Q&A cheat sheets.
To do: Want to be sure you ace every print and broadcast interview? Read my two special reports: "Special Report #1: How to Keep the Media from Making a Mess of Your Story" and "Special Report #2: Questions You Can Expect Reporters to Ask During an Interview." Only $7 each. Order here. 
#MediaRelations #MediaInterviews
2. Best Tips on Corporate Sponsorships
I was on the call Friday when Steve Harrison interviewed one of the foremost experts on how to get a corporate sponsorship that can pay for your book, your PR, your travel, or any other business expenses.
Here's the best killer tip I heard: Never ask a company or nonprofit for an amount of money without specifying that you want it annually. And why not? The best corporate sponsorships are all about long-term relationships.
Here's the second best tip: Never ask for less than $10,000 a year. Why? Because if you do, you'll come across as a small potatoes spokesperson who doesn't offer much value. Many big sponsors can well afford this money, and much more. The expert quoted four amounts she recommends, up to six figures.
Several Publicity Hounds said they couldn't make the call last week and asked if there's any way I can help them get the replay. Steve doesn't do this. But if I get enough requests for it, I'll do my best to change his mind.
To do: If you missed the call or part of it, email me privately and keep your paws crossed. I can't promise anything, but I'll sure try.
3. Fun Fujifilm Photo Contest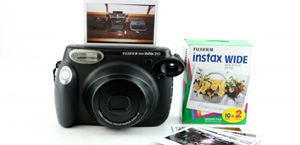 This month, Pexels, the free stock photo site, is giving away an Instax Wide instant camera kit with film and accessories.
The challenge: "Portraits are not simply just headshots. They have the ability to tell intimate stories in ways that would otherwise take a million words. Show us how you tell someone's story, push your creativity to the limits by trying things like paint, prisms, filters and unconventional composition techniques… Grab your prisms, fairy lights, and strobes. Show us how you push the boundaries of classic portraits and storytelling."
Pexels, by the way, has an unheard-of Terms of Service. All photos on Pexels are free for personal and commercial purposes.
To do: Enter the Portraits Re-Imagined Photo Challenge. If you're not interested in the contest, head over to Pexels.com and start looking around at this stunning collection of inspirational photos.
#StockPhotos #FreePhotos
4. Hound Video of the Week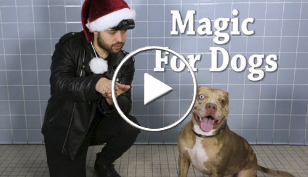 Watch the hysterical reactions of these dogs when magician John Stessel makes the treats disappear. Town of Hempstead Animal Shelter in New York brought in John to show how full of life these dogs are, in hopes they will find new homes quickly.