Issue #1256 Sept. 8, 2018
Publisher: Joan Stewart
"Tips, Tricks and Tools for Free Publicity"
In This Issue
How to Influence Your Facebook News Feed
September's Hot Media Interview Ideas
Journalists Share Best Pitching Tips
Hound Video of the Week
This Weekend in the Hound House:

Two movies are on the "must see" list. The thriller "Searching" tells the story of a dad whose 16-year-old daughter goes missing. He searches his daughter's laptop to trace her digital footprints before she disappears forever. Even though I loath "A Star is Born" with Barbra Streisand, I'm game to see Bradley Cooper's remake in which he co-stars with Lady Gaga. Gaga insisted that there would be no pre-recorded vocals or lip-synching in the film which means Cooper does, indeed, sing.
1. How to Influence Your Facebook News Feed

New survey results from the Pew Research Center show that almost 1 in 4 Facebook users think they have no control over what appears in their news feed.
"Facebook users ages 18 and older lack a clear understanding of how the site's news feed operates, feel ordinary users have little control over what appears there and have not actively tried to influence the content the feed delivers to them," the results explain.
The older the user, the more likely they haven't taken steps to try to influence the feed by using several tools Facebooks makes available.
Those include prioritizing who to see first to make posts from people or Pages appear at the top of your news feed, Unfollowing people or Pages, reconnecting with people you unfollowed, Discover Pages that match your interests, and more.
Another interesting tidbit from the survey results: One in four people have deleted the Facebook app from their phones. That statistic jumps to almost half of those age 18 to 29 who were surveyed.
To do: Learn how to adjust your news feed preferences. You'll start by clicking the down arrow in the upper right side of the menu bar on your profile. The rest of the instructions are here.  You can also read the entire Pew research report here. 
#Facebook #FacebookPrivacy
2. September's Hot Media Interview Ideas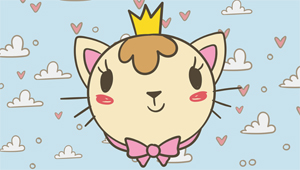 Publicity expert Wayne Kelly is back, this time with a list of ideas you should be pitching in September, especially for radio and TV. They include:
Happy Cat Month – Ideal for any veterinarian or animal trainer. How can people know if their cats are happy
Backpack Safety America Month – This could be the perfect topic for Chiropractors or Physiotherapists. Showcase the right and wrong ways to wear your backpack so you don't damage your back.
Children's Good Manners Month – A perfect topic for etiquette or parenting experts.
To do: See nine more ideas in his article "September Hot Topics for Radio & TV Shows." If you're an author and need Wayne's help on how to create a perfect pitch for radio so you can get booked on dozens of shows across the U.S. and Canada, invest in his "Book Hook Strategy Session" which includes a 30-minute private phone call, two "book hooks" he will create for you and his advice on which types of radio stations to contact. Read more about "The Radio Publicity 'Book Hook' Strategy with Wayne Kelly."
#TVPublicity #RadioPublicity
3. Journalists Share Best Pitching Tips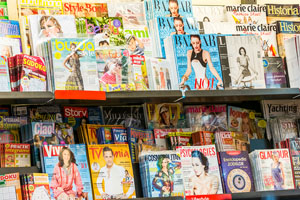 Generating publicity in major magazines and newspapers, as well as top blogs and online outlets, is a lot easier when you hear pitching tips from the mouths of those who you want to cover you. Even though you MUST have a compelling story idea, pitching preferences differ from one media outlet to the next.
On Wednesday, Sept. 12, a free webinar will introduce you to journalists who have written for the New York Times, Woman's Day, Cosmopolitan, Parents, Huffington Post, FoxNews.com, The National, Woman's Health, Real Simple, Men's Journal and other top outlets. They will be interviewed by publicity expert Steve Harrison, and you can choose from web classes at 2 or 7 p.m. Eastern.
Many of these media outlets are considered "top tier," which means lots of PR pros and publicists are pitching on behalf of their clients. Competition for the media's attention is fierce. But you don't have to spend money on a publicist if you know the secrets.
To do: Register for the free web class using this affiliate link. 
#NewspaperPublicity #MagazinePublicity
4. Hound Video of the Week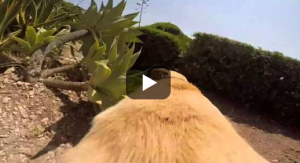 Thanks to Publicity Hound Cathy McLane of Minneapolis, Minn., for "Run, Walter, Run!" This Labrador, once unleashed, makes a wild dash for the water. You'll feel like you're riding on his back.