Issue #1142 July 18, 2017
Publisher: Joan Stewart
"Tips, Tricks and Tools for Free Publicity"
In This Issue
How to Influence the Influencers
Training Today for Authors/Experts
Free Health/Fitness Stock Photos
Hound Video of the Week
This Week in the Hound House:

The photo I used in Item #3 below reminds me of this handy trick for keeping a half-eaten avocado from turning brown quickly. Slice or chop onion, spread it over the top of the avocado half, leave the stone in, wrap in plastic and refrigerate. It lasts far longer than usual.
1. How to Influence the Influencers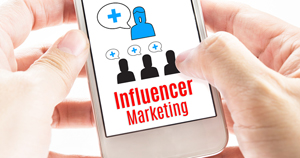 You've surely heard the phrase "influence the influencer" mentioned in countless business circles so often that you roll your eyes and think to yourself, "Yeah right. Why would they want to hear from ME?"
Influencers are the big names with large followings who, in some cases, have achieved rock star status. Their "tribe" follows their every word like it's gospel. Anyone with anything to sell would LOVE to tap into the influencers in their niche, and get their implied "endorsement."
The question is… how? Especially when lots of other people are trying to get their attention?
Marketing superstar Nader Anise has cracked the code and has just completed a project that did this very thing. He has agreed to share all his secrets with you during a special webinar from 4 to 5:15 p.m. on Thursday, July 27. I'll grill him on the who, how, what, when and why of "How to Influence the Influencers."
To do: This session will be packed, and seating is limited. Register here.
#Influencers #InfluencerMarketing
2. Training Today for Authors/Experts

Here's another way to grab the attention of TV producers and journalists when you want publicity, but you don't have your own idea.
Newsjack.
That word, created by PR pro David Meerman Scott, is the art and science of injecting your ideas into a breaking news story so you and your ideas get noticed. For example, when Brad Pitt and Angelina Jolie divorced, I saw lots of stories quoting experts who commented on topics like child support, custody battles and pre-nuptial agreements. Those experts didn't know the celebrity couple, but they could comment on topics that tied into the divorce.
If you want more publicity tips like this one, register for free training on "Insider Publicity Secrets National TV Producers & Journalists Would Tell Their Own Brother or Sister" today at 7 p.m. Eastern, hosted by Steve Harrison using this affiliate link.
To do: If you're an author, don't miss the special training I'm presenting on Thursday with Joel Friedlander on "The Indie Author's Guide to a Killer Media Kit." Register here.
#NationalPublicity #PublicityTips
3. Free Health/Fitness Stock Photos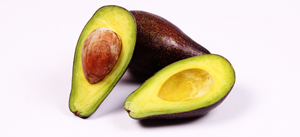 Thanks to Publicity Hound Brian Syuki for letting us know about his free stock photos on health and fitness.
You'll find photos for exercises, diet, weight loss, food and drinks, fitness, yoga and running. No attribution needed.
To do: Grab what you need here and share this site on social media, with thanks to @PublicityHound and @IFocusOnFitness.
#FreeStockPhotos #StockPhotos
4. Hound Video of the Week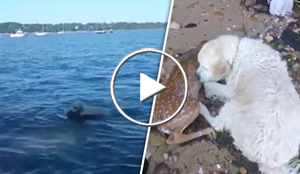 If you saw it on the news last night, it's worth another look. An English golden retriever walking with its owner by the Long Island Sound in New York storms into the water to rescue a baby deer, drag it back to shore and make sure it's OK. The dog's name? Storm.