Issue #1131 June 10, 2017
Publisher: Joan Stewart
"Tips, Tricks and Tools for Free Publicity"
In This Issue
How to Get on the "TODAY" Show
Use Beta Testing as a Publicity Hook
Press Releases vs. Pitches
Hound Video of the Week
This Weekend in the Hound House:

If you need me, I'll be in the garden planting a dogwood tree, Blacked-eyes Susans, Bleeding Hearts, a half dozen ferns and trying to figure out what's eating all the leaves on the dahlias I've planted. The blooms on my unusual yellow peony bush, with their soft pink centers, will pop open any day.
1. How to Get on the "TODAY" Show

Don't even think of making your TV debut on the "TODAY" show, "Good Morning America" or the other top morning gab-fests if you've never appeared on TV.
You'd be much better off trying to get onto a few of your local stations where you can make mistakes and learn from them, and hone your pitch. Even seasoned publicists have a difficult time getting their clients booked on these big shows.
If you have a lot of TV experience, a strong brand, a killer pitch and you're willing to be patient, it's worth trying.
If you don't, start branding yourself now by building a killer reel that shows producers you'll be a compelling guest. That's the advice from Julie Loffredi, a broadcast journalist and media consultant. Start by creating the right title. If you own a decorating business, don't call yourself the owner of a decorating company. Refer to yourself as a "decorating expert."
She also recommends you build a following on social media. One of the best places to start is YouTube, where you can create your own show with "how to" or information videos. The more followers you attract, the more you'll impress producers.
To do: Read "6 Tips for Getting Yourself Boked on NBC's Today Show." 
#tvpublicity #todayshow
2. Use Beta Testing as a Publicity Hook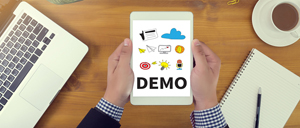 Before you try to generate publicity for your new product or nonfiction book, think instead about how you can improve it.
One of the best ways is through beta testing, especially for a nonfiction book that solves readers' problems, and even if you're hiring a book editor, which I always recommend.
You ask a small group of people to read a draft of your book or test your product and suggest ways to make it better. That's what my friend Dan Janal did. He's writing "How to Write Your Book in a Flash: The paint-by-numbers system for writing the book of your dreams FAST!"
He recruited 10 beta testers who gave him invaluable feedback that will improve his book. This experience also makes an unusual story angle when it's time to generate publicity.
I used beta testers when I created my "Quick & Easy Media Kit Templates" for authors. I offered a pilot program before launching my training, also for authors, on "How to Use Email to Attact Fans, Create SuperFans & Sell More Books." My students suggested I create a series of five value-packed flow charts that help authors better understand how email marketing works. I now offer those as bonuses in the course, and I was able to use their feedback in video testimonials on the sales page.
To do: Read Dan's blog post "Writing a Book? Get Beta Readers" and find out what else he learned.
#BetaTesting #BetaTest
3. Press Releases vs. Pitches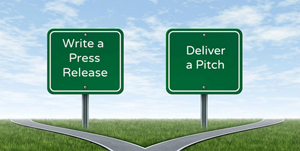 When most people want publicity, they immediately think "press release."
But press releases, especially crappy ones, are often ineffective if you want a big story. Customized pitches to specific journalists and bloggers, however, frequently go unanswered.
So what do you do? Take your chance on a press releases or on a pitch?
The decision is important because each has its own purpose. Choose the wrong one, and you can blow your chances of getting anything.
In a two-part series at my blog, I explain the advantages and disadvantages of each. I also offer guidelines on when to use a press release and when to deliver a pitch.
To do: Read "The Pros and Cons of Press Releases vs. Pitches" and "When to use a Press Release and When to Deliver a Pitch."
#PressReleases #PressReleaseTips
4. Hound Video of the Week
Every president since Teddy Roosevelt has had a First Dog by his side in the Oval Office. Although President Trump has yet to reveal if he'll choose one, here's a look at 10 previous presidential pets. How many do you remember?