Issue #1295 Feb. 5, 2019
Publisher: Joan Stewart
"Tips, Tricks and Tools for Free Publicity"
In This Issue
How to Get into Oprah's Magazine
Why Speakers Shouldn't Stress Topics
50 Book Reviewers for Your Genre
Hound Video of the Week
This Week in the Hound House:

From the Department of Missed Opportunities: I'm still wishing the NFL had brought back classy Gladys Knight for its half-time show instead of the train wreck onstage Sunday night. Pure talent needs no pyrotechnics, stripping or garish tattoos. Did you notice that at the end of the National Anthem, the crowd mostly listened instead of drowning out the singer with cheers like it usually does?
1. How to Get into Oprah's Magazine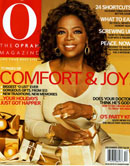 When Oprah ended her show almost eight years ago, "Ellen" became the new crown jewel of publicity hits.
But O magazine is still going strong. If you have an entertaining or provocative message for women ages 25-54, here are three places within the magazine where your story might be a perfect fit:
–The Gratitude Meter.
Got a feel-good story, discovery, e-book, teachable moment, book, cool tool, graphic novel, boutique hotel? Here's a great place to break into the magazine with an eye-attracting photo and a snippet of copy. This is where 5 things are featured that "we're smiling about this month." We're talking apps, discoveries, services, socially conscious shops, charities, projects, products, and food.
— Let's Eat/ Mixing Bowl.
This is the for food products, tools, gizmos, restaurants, recipes, kitchen appliances, and cookbooks. Kitchen Zen is the place for food bloggers, writers, and authors. It's a tiny blurb or excerpt from your book, but this mention still has meaning as you can say you've been in O.
–From Runway to O-way.
This is for fashion and accessories. Other than the standard items like shoes, watches, and purses, O loves to feature fashion for all types of figures so the magazine doesn't just cater to skinny minnies, but to the full-figured women as well. The editors often feature clothes that are "instantly slimming," and also clothes for curves, pear-shaped, busty, narrow-hipped or less well-endowed gals.
These tips are among 15 from Susan Harrow's free special report "The 15 Best Places For Products, Services & Books To Be Featured In O Magazine."
To do: Access it, along with three bonus tips, using this affiliate link.
#OMagazine #OprahWinfrey
2. Why Speakers Shouldn't Stress Topics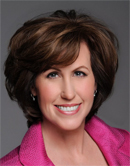 If you speak for free or for a fee, don't make a big deal out of your topics.
Instead, put the emphasis on the unique experience you will create for audiences. If you're a workshop leader, that might be giving participants the satisfaction of actually create something they will love to use at home or work, with your guidance.
Or for a keynoter, it might mean showing audiences how to tap into talent they never knew they had and then use it to solve a problem or make money. Discuss these experiences, by the way, when doing media interviews.
Vickie Sullivan, who teaches experts how to outsmart their competitors in a crowded market, recorded a two and a half minute audio that gives you two key questions to ask meeting planners that will help you know exactly what kinds of experiences they want for their audiences.
To do: Listen here. Then grab my "Special Report #21: 67 Great Publicity Tips for Professional Speakers" for only $7.
3. 50 Book Reviewers for Your Genre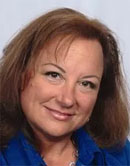 How long would it take you to find 50 professional reviewers who specialize in books in your genre and contact information on where to pitch them?
I'm the expert on how to do this, and I confess it would probably take me at least a day.
That's why I was so excited when Amy Collins, a former book distributor, told me about her new service called "Book Review Campaign in a Box."
When you invest in her program, her team will give you a spreadsheet of 50 reviewers who want to see books in your topic, with contact information. Thee include bloggers, journalists, industry experts, writers, book lovers or others. You'll also get names and contact info for 200 other reviewers who review books in a variety of topics and genres.
Amy's team will also write a pithy pitch that you can cut and paste into each email you send. And you'll get step-by-step instructions on how to follow up.
No website? No problem. They'll create a gorgeous landing page for your book, along with instructions on how the reviewers can download it, saving you the cost of shipping and postage.
If you're close to publishing your fiction or nonfiction, you need this. IngramSpark says the second biggest factor readers consier before they buy a book is a recommendation or review from someone they trust. Without decent reviews, your book can gather dust on Amazon or be dumped on the discount table at bookstores.
If Amy determines your title isn't a good fit for this program, she'll refund every penny.
To do: See what the "Book Review Campaign in a Box" includes. This is an affiliate link designed to put you in the fast lane to generating lots of book reviews.
#BookReviews #BookReviewers
4. Hound Video of the Week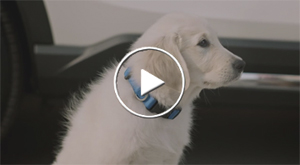 In this cute ad for Subaru, mom and dad send their baby off to Obedience School.