Issue #956 Oct. 3, 2015
Publisher: Joan Stewart
"Tips, Tricks and Tools for Free Publicity"
In This Issue
How to Find Top Blogs in a Niche
Press Release for Fiction Books
More Tips for Online Courses
Hound Video of the Week
This Weekend in the Hound House:

The garden gets a good cleaning today and tomorrow. I'll be ripping out Creeping Charlie, an invasive groundcover and picking one of last bouquets of the year for the kitchen table.
1. How to Find Top Blogs in a Niche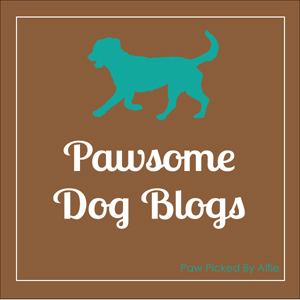 You can buy expensive software programs to find the top blogs you want to write for or pitch. Or do what I do. Use Google, the most powerful search tool on the planet.
During a "Rent My Brain" session yesterday with client Mary Debono, author of "Grow Young with Your Dog," I showed her how to find top blogs in her niche.
I Googled "best dog bloggers" and "top dog bloggers" and hit gold with Alfie's Blog, a list of 26 blogs and website. Several are for specific types of dogs, but that's OK. They have loyal audiences, and many were perfect for Mary.
Before you pitch, read the blog so you're familiar with topics the bloggers covers. In your pitch, mention a topic or a specific post that caught your eye. This will let bloggers know you're familiar with their work.
Learn more about how to Rent My Brain.
2. Press Releases for Fiction Books
When it comes to writing press releases for a book, fiction writers struggle the most.
Press release write Paul J. Krupin recommends that you start by studying the publicity that other fiction authors have received. He created his own research formula and he calls it the "3 I Technique."
Identify the success story.
Imitate the success stories.
Innovate with your own information.  

"So start paying attention to what is out there," he says. "Head to the magazine rack. Open up the magazines you want to be in and identify the feature articles about fiction authors. Cut them out and create a scrap book. Then use these for ideas."

That's an excerpt from his article "Writing News Releases for Fiction Book.".

(A news release is the same as a press release.)  
3. More Tips for Online Courses
Earlier this week, I explained the "5 mistakes I've been making when teaching online".
You'll learn many more, but from the eight entrepreneurs from noon to 8 p.m. Eastern Time today, Oct. 3. That's when Danny Iny of Firepole Marketing presents a live webcast to promote Course Builders Laboratory, his training on how to teach big courses online.
Register for the free webcast here.
Most of the entrepreneurs are in different niches. All build and deliver excellent online training.   
They'll talk about the embarrassing mistakes they made and share tactic and strategies they've used that you can use too if you dive into the profitable world of teaching online.
4. Hound Video of the Week
While Dad was out, someone got into the cat treats. Could it possibly be Denver?